President of Right at Home Realty shares his outlook on the major Canadian housing price report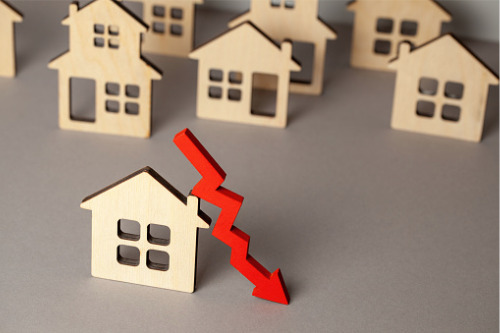 Despite prices swelling in a number of Canadian markets, the most recent Teranet-National Bank National Composite House Price Index, released yesterday, claims Canada's housing market has hit a slowdown.
The Index says that nationwide, house prices in June were up 0.7% from May – half the average increase posted in June for the past decade. The report's correction for seasonal pressures turns that 0.7% rise into a 0.1% drop. Halifax (2.7%), Winnipeg (1.8%), Hamilton (1.7%), and Ottawa-Gatineau (1.5%) led the price increases. Calgary and Edmonton both saw drops in real numbers, at minus-0.1% and minus-0.7% respectively. Montreal was up 1.4% and Toronto was up 0.8%, while Vancouver prices only grew by 0.2% in June.
"Last month's advance in the Composite index was the lowest for a month of June since 2004," wrote Teranet in a press release accompanying the data. "This adds to other signs already witnessed in May of a slowing of activity on the housing market due to COVID-19," including two consecutive months of decline in the seasonally adjusted raw Composite index, which fell in June in six of the 11 metropolitan areas studied.
Conflicting views
John Lusink, president of Right at Home Realty, told MBN that the Teranet-National Bank report runs counter to some more positive reports he's seen from the Canadian Real Estate Association and Toronto Real Estate Board. While he doesn't dispute the numbers in the Teranet-National Bank report, he says that a nationwide sampling, and even a single-market summary of Canada's largest urban real estate markets, makes Canada's housing market appear more languid than it is. As well, he says the unprecedented circumstances of 2020 make comparisons less meaningful.
"I think part of the challenge is that too many of these organizations are still also comparing year-over-year, and I don't think you can do that," Lusink says. "I think you have to compare today compared with yesterday compared with last week compared with last month. Looking at internal numbers, if I were to compare incoming and closed numbers with last year, we're down 33% and 38% respectively. But if I compare week-over-week, we're up 10% on incoming deals and we're up on closed deals by 56%. It's about how you balance the information."
Lusink says the pause that was hit on virtually all market activity through March and April has augmented the typical yearly real estate cycle: Late summer would usually be a time for closings, but many markets are still in the showings/offers stage of the process. He says that represents an ongoing pent up demand, especially in the GTA and Ottawa, where he's seen strong growth. While numbers pointing to a drop are inevitable, he says, there remains a base resilience in Canada's key housing markets.
Teranet addressed the optimism shown in other reporting data. The organization remained cautious, however, about the state of Canada's housing market.
"According to CREA, overall Canadian home sales returned to a more normal level, and this should be soon reflected in land registries," the release reads. "But question marks still lie ahead. We expect the Canadian unemployment rate to remain elevated for a while. In this context, demand for housing may decrease due to a reduction in immigration and would-be first-time homebuyers not being able to qualify for a mortgage loan."
Regional and sub-regional numbers are key in understanding the state of Canada's markets, Lusink says. He points to his own internal numbers, which show strong performance in Ottawa and parts of the GTA. Those markets, he says, along with Montreal and Metro Vancouver, are the "engines" of Canada's real estate market. While the Teranet National Bank report does display numbers for those metro areas, Lusink notes that they don't give a picture of market subsets which can pose issues.
"I think the challenge with reports that come out from the likes of CMHC and Teranet is, while they're good information, they need to treat certain markets separately, so that people don't get a misguided view of what's going on," he says.
Opportunity for brokers to prove their value
While Lusink says that things remain busy and active for Right at Home realty, transactions come with a host of challenges that did not exist before the COVID-19 pandemic. Reports like these and broad indices of stagnating or downward-trending prices can raise red flags for buyers and cause new issues as realtors try to close deals. He says that in the wake of this report, mortgage brokers can prove their value as they shepherd clients through closing deals.
"In the wake of this report, brokers should know they are absolutely an invaluable resource," Lusink says. "They can help realtors and their clients manoeuvre through what is a much more challenging qualification process. They should know, too, that there very much is an active market, but it's that much harder. It takes that much more effort to get the deal closed. Brokers really are a resource that people should be leaning on even more so now."