As part of a multi-step plan to renew their leadership team, two executives have been added to Bridgewater's head roster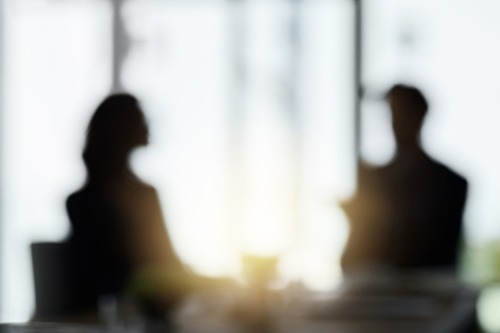 Bridgewater Bank recently announced some shake ups to their leadership team, bringing on some new powerhouses to deliver strategies for long-growth and success. The changes are part of a multi-step plan that began in September last year, after planned retirement of two long-time executives.
"I'm very confident in our new structure and very excited about our future," says Peter O'Neill, Chief Operating Officer. "This team will enable us to continue our focus on a prudent balance sheet and risk management, while developing and implementing new strategies for growth."
Anthonet Maramieri, vice president, strategic initiatives
Maramieri is the newest addition to the team and has more than 25 years of experience in financial services and has held numerous executive leadership roles, including chief operating officer for the Alberta Insurance Council and vice president of IT and operations for Bank West. She told MPA that Bridgewater Bank's core values and corporate culture really drew her to this new role.
"[Bridgewater Bank] is a small, nimble bank with a big heart, great success and a legacy of solutions," she said. "I truly appreciate a business that values its employees and their engagement and treats them like family."
As vice president, Maramieri will help drive efficiency, innovation and transformation through technology and talent to support growth in all the bank's channels.
MPA: As technology continues to be an important part of our industry, how can we keep pushing the boundaries and continue innovating?
AM: Mindset is the most important aspect of pushing boundaries and innovating, where 'good enough' is simply not good enough. Embracing the power and potential of technology to drive changes our customers and industry partners want, expect and need is a cornerstone to our innovation strategy. We will listen to them, collaborate with them, and always go the extra mile for them.
To add to that, open and transparent communication as an industry will be critical to our collective customers and partners. We will rise to the challenge of expectations to anticipate and deliver consumer needs through the responsible and effective use of technology, while not losing sight that at the end of every technology initiative, is a very human partner that is practically family to us.
MPA: What are your goals in this new role?
AM: Bridgewater Bank has a terrific foundation of relationships, products and technology.
My goal is to continue to build and foster solid strategic partnerships within the industries in which we operate in order to continue to drive the development of technology in our service delivery, driving growth of a prosperous and future-looking Bridgewater Bank. In addition, providing the amazing talent at Bridgewater Bank the tools and support to build innovative products and channels for our customers and our partners.
Jason Provencher, vice president, national sales
Provencher, who has been with Bridgewater Bank since 2005, was promoted to this new role after spending his entire career proving his keen understanding of mortgage broker needs and his commitment to being their voice at the table.
He is an elected Alberta Mortgage Brokers Association board director, and is responsible for Bridgewater Bank's business development, corporate partnerships and the mortgage and deposit broker channels. He told MPA that his focus going forward will be on great customer service and developing Bridgewater's product line in innovative ways.
"Brokers are busy. They need a responsive lender that will pick up the phone and check in quickly – even in uncertain times."
MPA: What kind of supports do brokers need during these uncertain times, and how is Bridgewater providing that support?
JP: Our BDMs and underwriters work closely with brokers to understand the story behind each deal and to keep lines of communication open. Patience is also important during uncertain times. The Bank adjusts well to government policies and programs, and we make keeping brokers up to date with any changes a priority. Of course, we also embrace zoom calls and participate in virtual events to help support our brokers and networks.
MPA: What are your goals in this new role?
JP: Portfolio growth is one key component. With these changes, our refreshed executive team will continue to focus on our strategy of finding innovative ways to grow our portfolio and increase efficiencies, all while investing in our people. For me, the most important part is that these innovations align with our brokers' needs. My attention will be centered on continual involvement in all aspects of the business as they relate to supporting our brokers; credit management, treasury, IT and operations. I truly look forward to this new chapter.
Maramieri and Provencher join the three other members of the executive team who were promoted to vice president in the Fall of 2019. Dave Terletski, formerly director, enterprise risk, was promoted to vice-president, enterprise risk. Robin Klein, formerly controller for the bank, was promoted to vice president, finance. Scott Sanders, formerly director, service and operations, was promoted to vice president, service and operations.