Coming off yet another stellar year, Romspen sets its sights on a new market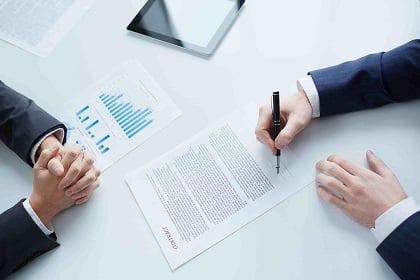 Coming off yet another stellar year,
Romspen
intends to turn its existing footprint in the United States into a lasting mark on the country's commercial real estate market.
On the heels of its 50th birthday, Romspen hit yet another milestone in 2017—and according to Blake Cassidy, the company's in such robust health that it hasn't even reached its zenith yet.
From the sounds of things, it might be a while until it does.
"For us, 2017 was a fabulous year," said the Romspen managing partner. "We just celebrated our 50th year, but we not only broke through that 50-year milestone, we broke through in excess of $2bln under mortgage administration of unlevered equity and capital deployed into our space."
Romspen entered the U.S. market during the Great Recession years on the back of its lucrative Canadian fund, however, it only recently shored up its presence south of the border. Cassidy expects 2018 to be the year Romspen truly announces itself to the American market.
"Over the last few years, we have expanded into the U.S. market," he said, "and as of a couple of months ago we completed all our work on the creation of a new U.S. dedicated fund, which went live earlier this fall. Our new real growth curve of a couple of billion dollars will be further expansion into the U.S. market."
Much like Romspen's entry into the United States, in which it proceeded carefully so that it could understand the ins and outs of a new market, foreign investors have been transitioning from Canada's residential sector into the more profitable commercial segment. Cassidy says they dipped their toes into Canadian real estate by first purchasing residential properties, and that their commercial acquisitions are indicative of an evolution.
"Foreign buyers have made investments in Canada carefully, as they learned the real estate business in Canada and the laws of mortgage finance," he said. "It's a natural escalation for people to move from residential to commercial if you're dealing with particularly high net-worth individuals. It's an evolution of their investment strategy. You get your toe in and you expand on it, and I think that's more fundamental to any transition."
Related stories:
Reeling Home Capital Group eyeing presence in commercial sector
Foreign buyers find loophole in Vancouver real estate