A prominent real estate lawyer says he has noticed a sharp uptick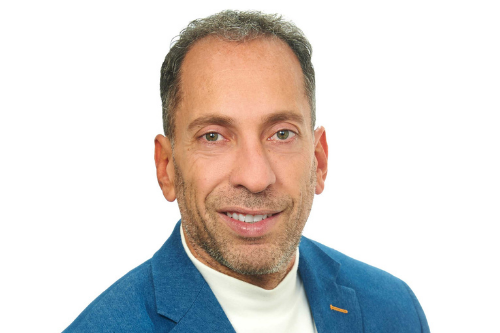 It's one of the real estate and mortgage sectors that's been most affected by the COVID-19 pandemic, with retail space and traditional workplaces witnessing profound upheaval since the beginning of lockdowns and work-from-home arrangements last year.
Yet some evidence in recent months has suggested that the commercial sphere could be set for a strong second half of 2021, with less turbulent market conditions and optimism around Canada's emergence from the pandemic fuelling something of a surge.
At the end of May, Morguard revealed in its economic outlook report on the first quarter of 2021 that prospects for the commercial property market had brightened substantially, bolstered by renewed investor confidence and the country's accelerating vaccine rollout.
While that report said that activity in office space and non-essential retail property continued to be impacted by work-from-home measures, a subsequent Colliers Canada survey suggested that the model is unlikely to remain as prevalent as the country's pandemic recovery continues.
The national vacancy rate for those spaces stood at a high of 14.6% in the early months of 2021 – the highest on record since 2002. Still, Colliers' Office Recovery: The Great Experiment said that of 156 companies surveyed for its report, only 2% planned to keep employees working remotely full-time when conditions improved, with 58% mulling some form of hybrid setup.
Read next: Which commercial property type is one of Canada's most promising asset classes?
The likelihood of a return to office work in some form, coupled with the possible reopening of businesses in the coming months, could lay the ground for an eventful remainder of the year for Canada's commercial sector – and one prominent real estate lawyer says that upswing is already well underway.
Jonathan Hacohen (pictured), partner at the Toronto-based real estate and corporate law firm Kormans LLP, told Mortgage Broker News that he had noticed a dramatic uptick in the firm's commercial business since the turn of the year, marking a sharp contrast from much of 2020.
"In the past few months, commercial is on a huge upswing," he said. "People are going back into businesses, acquiring commercial properties – [it] is hotter than it has been in a long, long time.
"This time last year, commercial was dead. And now you're seeing a lot more commercial activity."
The sector was gripped by uncertainty over its future last year as lockdowns persisted and offices and retail space remained shut, with the much-referenced "urban exodus" seeing Canadians drift away from cities towards more remote areas.
However, Hacohen said that the possibility of a return to the office in the coming months may have given many companies and individuals food for thought.
"A lot of these major companies and financial institutions are pulling back [on] the idea of subletting their properties and shrinking their commercial properties – because people are coming back to work in a big way," he said.
Read next: What will happen when Canada reopens?
"I've also seen action for leases on restaurants; they're reopening, they figured out how we're going to be able to do it in the new reality, and so people are saying 'Hey – I better go and acquire commercial property because I want to open up and expand my business.'"
Hacohen, who described himself as "very surprised and impressed" by that resilience and determination in the commercial realm, said that while the residential sphere had seen something of a cooling-off of late, it had by no means stalled completely.
"People were rushing, buying anything and everything two or three months ago," he said. "Now what I'm seeing is that they haven't stopped – it's just different. Why? Number one, there's a lot less inventory in general.
"People are saying, 'I want to pool as much equity [as possible] so I'm going to wait – my property's going to keep going up [in value].' They're no longer selling their properties for the big money because they don't know what they're going to buy – they're looking to find properties first, and then sell their own."