The profound workspace shift brought about by the pandemic continues to gather pace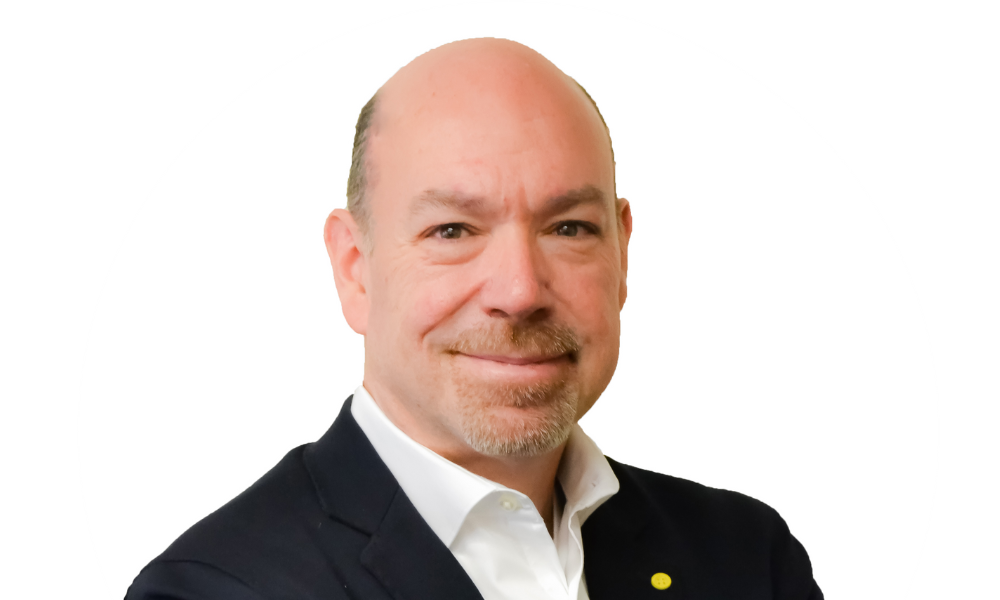 The prominence of remote working during the COVID-19 pandemic brought about a dramatic transformation in the modern workplace – and still-sluggish office occupancy rates are posing a significant threat to leading banks' commercial profits, according to new analysis.
National Bank of Canada's Gabriel Dechaine wrote in a recent note that the exposure of Canada's top banks to office real estate was the "primary source of investor concerns" with commercial property, at 10%, second to residential mortgages in the Big Six banks' overall loan portfolios.
Dechaine said a negative scenario – for instance, a financial crisis akin to the 2008 global meltdown – could see those banks forced to put aside over $6 billion (CAD) in credit loss provisions for commercial real estate.
How can the office asset class meet the needs of a changing market?
The challenges for the office sector on the commercial front are well documented, a leading commercial broker told Canadian Mortgage Professional, as it continues to adjust to the new post-pandemic realities of remote and hybrid work arrangements.
Michel Durand (pictured top), chief executive officer and founder at MCommercial, said the big task facing office space owners in the current environment was adapting it to fit the needs of modern workers. "Working out of a small office that might have a small window or no windows, or a cubicle, is not as popular as it might have been in the past," he said.
"What we're seeing in the market is good property managers and portfolio owners of office property actually started to adapt a few years ago, building new offices that had better work environment spaces to attend to the needs of today's worker… larger space, more sunlight, bigger windows, more amenities, access to a kitchen, access to some leisure space."
Still, with a large percentage of the buildings in the office market constructed decades ago, it's not easy to convert those into modern spaces, Durand added.
"That's the challenge today: some of these portfolio owners and managers are actually putting good properties on the market, which are being well-leased and generating good revenues," he said. "But because of the general bad environments for office, the general bad press, it's hard for them to get good financing.
"It's a huge challenge. The banks will always err on the conservative side. If it's going to make a mistake, it's going to make a mistake being way too conservative instead of trying to [adequately support] those borrowers that have adapted to the market and are correcting to provide the market with what it needs."
How are lenders approaching the commercial market at present?
Dechaine's note on commercial real estate exposure among Canada's leading banks said a recession akin to the 1990s downturn could wipe an average of 26% off their 2024 earnings, while a 2008-type recession could hit earnings to the tune of an average 9%.
Michel Durand, president and CEO of MCommercial, told Canadian Mortgage Professional that rate hikes had presented new qualifying challenges for buyers in recent times, meaning many builders were hitting pause or adjusting their construction plans.https://t.co/w2L7NfA6nU

— Canadian Mortgage Professional Magazine (@CMPmagazine) January 23, 2023
On the whole, Durand said lenders are approaching the current market with a great deal of conservatism in their own application of underwriting policies. For instance, while a healthy market might see lenders willing to work with a debt service coverage ratio slightly below their required level, they're now viewing that as a reason to "step away and drop the pen," he said.
"Since the number of transactions has significantly decreased over the last 12 months, establishing the cap rate and the value of that property is also an issue," he added. "You don't have enough sales in the market to confirm what the market cap rate should be – and the sales that are happening, a good chunk of them are being sold, or if not, liquidated, not really sold [like] in a proper competitive environment."
Nonetheless, Durand said he did not believe future prospects for the office asset class were as grim as has been suggested, describing some projections as wide of the mark.
"When you're looking at the news coming out of the States and some of the news coming out of Canada, some are suggesting over the next several years that office values might reduce by 40% to 50%," he said. "In my opinion, that's extremely unlikely to happen. But just the hint of that in the media has the banks taking a step back."
Make sure to get all the latest news to your inbox on Canada's mortgage and housing markets by signing up for our free daily newsletter here.