Brokers need to focus on some key trends, says commercial veteran – and communication will be essential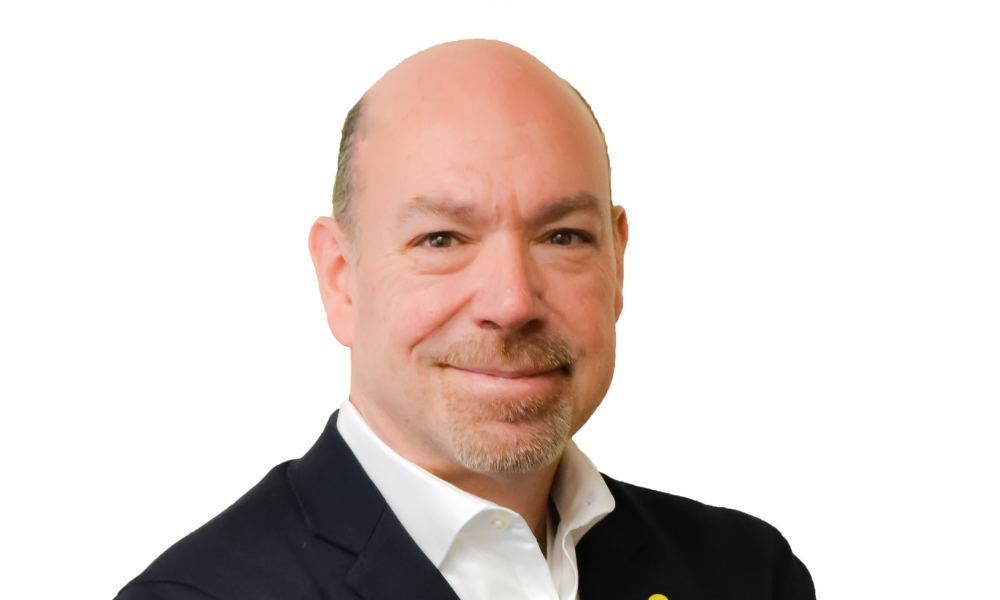 Recent years have meant eventful times for Canada's commercial mortgage market – and with some turbulence likely ahead in 2023, there's plenty for brokers in the space to keep top of mind, according to a veteran on the commercial side.
Michel Durand (pictured), president and CEO of MCommercial, told Canadian Mortgage Professional that the past year had seen commercial lenders position themselves for market volatility as rates ticked upwards, meaning that brokers faced a more difficult and lengthy time getting loans approved.
This year, lenders with a portfolio of properties being renewed will be facing significant challenges due to those higher rates, with some difficult conversations ahead for borrowers whose loan can't be renewed and who must reduce the balance to stay onside with their debt service coverage.
"We've already seen that taking place in the last quarter where the lenders are being faced with that – a lot of mortgage renewals where the renewals used to be easy, when the rates were stable and low," Durand said. "It would take a couple of weeks, get the loans renewed, and that's it.
"Now the loans are offside. Debt service coverage, the loan renewal, now instead of taking three weeks takes three months, because you've got to go to credit and get an exception approved – or worse, if the bank is not comfortable with the position that the asset is in, it's going to say 'We're not renewing,' and all of a sudden, the process begins of encouraging the borrower to find a new lender."
What opportunities are out there for commercial mortgage brokers?
Lenders facing difficulty in managing their current portfolios may not have the time or ability to address new requests, Durand said, something that brokers in the commercial space need to keep in mind. Still, that's not to say that opportunity isn't out there, or that loan approvals will grind slowly to a halt.
"I've been through this several times in the past. I've been doing this long enough that we've lived through these events and cycles in the industry," Durand explained. "While many lenders take a step back, a few lenders will lean into it and take advantage of the situation."
Assets coming on to the market are being picked up by real estate developers who have been preparing for such a market shift, Durand added, meaning that there's sizeable opportunity in the commercial space for brokers who are able to tap into that.
In his speech before the @BizCouncilBC, Governor Macklem outlines key lessons we've learned in 2022 and our commitment to bring inflation back to our 2% target. https://t.co/QR1CG5Do3X #cdnecon pic.twitter.com/EH0FOoXNwp

— Bank of Canada (@bankofcanada) December 12, 2022
"I think for brokers right now on the commercial side, this is the time where those good brokers are going to have more opportunities than they could ever handle and will be able to show their work to the community," he said. "Those who are not experienced enough are going to have a little bit of a hard time struggling.
"But there's quite a few out there, good commercial brokers who know what they're doing. They'll be in high demand with borrowers needing some expert help."
What should brokers on the commercial side keep top of mind in 2023?
The value of communication is set to come to the fore in the year ahead, Durand said, and sharing education and knowledge can be hugely beneficial for the broker community as it gears up for 2023 in the commercial space.
"Talk to your fellow brokers. You'd be surprised by the wealth of information that good brokers are happy to share," he said. "It's going to be a difficult period. Some brokers are going to hit what they feel is just a wall [they] can't get past.
"Don't stay in your office just mulling it over – pick up the phone and ask other brokers, 'What are you guys doing? How are you seeing this? How are you getting over these challenges?'"
The same goes for lenders, Durand added. While brokers may have a perception of an uber-competitive lending space, the truth is that many will be happy to point brokers in the right direction if they're not able to facilitate a deal themselves.
"Sometimes the lender is going to say, 'There's no way we have appetite for this,'" he said. "My first reaction will be, 'Well, can you suggest somebody you feel would?' and the lenders are always happy to [oblige]. More than ever, brokers will need to have that reflex. Don't be afraid to ask."
What's your focus on the commercial mortgage side for 2023? Let us know in the comments section below.