Policies encourage companies to use surplus cash for buying back shares and paying off debt instead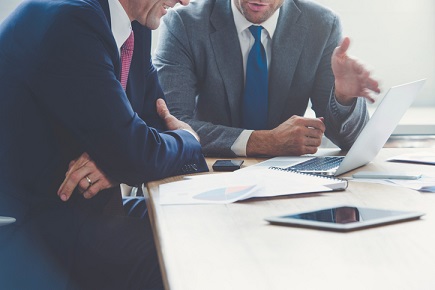 An abundance of wealth has yet to translate to better growth prospects for commercial markets in Canada's oil patch, according to an analysis by Reuters.
With an estimated $13 billion in surplus cash this year, oil producers in the region are enjoying their highest earnings in half a decade, a trend mainly propelled by strong global prices and production quotas in Alberta.
Moreover, ARC Financial analyst Jackie Forrest projected that the sector's cash flow will be as much as $52.7 billion this year, also the highest in five years.
The numbers came on the heels of a CBRE Ltd. report earlier this quarter, which found that an influx of returning tenants has pushed Calgary's office vacancy rate down from the peak of 27.8% in Q2 2018, to 26.5% in Q1 2019.
CBRE credited much of the improvement to the region's oil and gas sectors managing to prevent further catastrophic reductions in their workforces.
"They've just stopped the four or five hundred people being laid off like we saw a year or two years ago, where large companies like Cenovus and Suncor and basically all the major oil companies were laying off in droves — we don't see that happening right now," CBRE Alberta regional managing director Greg Kwong told CBC News.
However, policy interventions have compelled many companies to instead use their extra cash to buy back shares and pay off debt – funds that would otherwise be spent on business expansion and acquisition of more commercial space in the region.
"There's no point growing with the Alberta production curtailment in place and the lack of egress opportunities," MEG Energy chief executive Derek Evans said in an interview with Reuters.
Evans noted that his firm will be spending its reported $98 million in free cash during Q1 2019 to repay debt.
In addition, the number of potential asset buyers in the oil patch has declined, according to Brompton Group's Laura Lau.
"Canada is not a friendly place to do business. The cost of capital has gone up and that is referenced in valuations," the senior portfolio manager explained. "They are competing against the U.S., and it's the most business-friendly jurisdiction in the world."