Canada's industrial and commercial real estate segments would especially benefit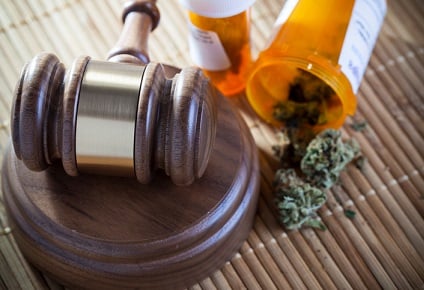 The latest study by real estate company Jones Lang LaSalle stated that prices of commercial real estate in all major Canadian provinces will almost certainly be pushed upward by marijuana legalization.
"We strongly believe that the legalization of marijuana will provide solid opportunities to the wider business community, especially in the commercial real estate sector. Less established players could look to lease some of the smaller, hard-to-rent spaces in order to gain more control over remodeling and design plans," JLL wrote in its report titled "Fertile Ground for Canada's Marijuana Industry".
"This could have a positive impact for rent growth for smaller, industrial product in certain sub-markets. More cash-rich businesses will aim to buy warehouse facilities so as to best control production standards."
Even prior to legalization, a number of high-profile projects are already underway in several Canadian cities. JLL projected that the total footprint of marijuana growers occupying industrial real estate nationwide will exceed 8 million square feet by 2019 to 2020.
Read more: Demand for cannabis growing facilities to become sky-high
More importantly, legalization would help magnetize otherwise hesitant investors towards the marijuana segment.
"As the sector becomes more mainstream, investors across the spectrum would look at cannabis growers as any other tenants. A recent CIBC World Markets study noted that the potential $10-billion industry that would spawn from legalization represents a gold mine for the Canadian industrial and commercial real estate sectors," JLL noted.
In addition, once marijuana companies extend operations and generate greater revenue, "the need for manpower and office space will also increase in the long run."
"At the end of the day we know the opportunity with cannabis in unprecedented. This will be even bigger than the end of prohibition of alcohol, because we have so many more people, acceptance and technology," JLL concluded.
"The winners in this sector will be the first ones out with a consistency, customer service and high grade product. The winners also include investors and landlords in the CRE domain."
Related stories: