30-storey building comes at a cost of $94 million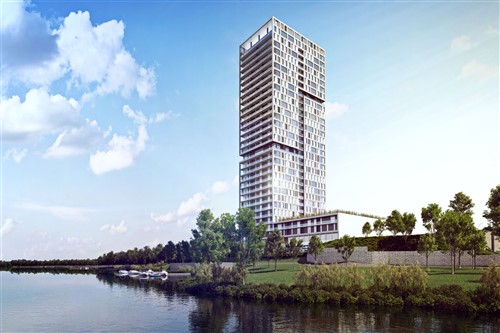 Now under construction in the city of Laval in Quebec, a 30-storey building being developed by Réseau Selection is slated to become the tallest seniors housing tower in Canada.
The Sélection Panorama will have 286 units, comprised of 32 care units, 48 condos (ranging from $275,000 to about $650,000 for the penthouse), and 206 rental apartments (ranging from $1,245 to $4,000 per month). Its guiding design philosophy would be minimalist architecture, and it would primarily cater to couples in which one partner requires up to 3 hours of care per day due to health problems and aging.
The building, which comes at a cost of $94 million, is scheduled for completion in October 2018, Property Biz Canada reported.
"We believe that we are building a hotel – a kind of high-end, mixed-used common space," Réseau Selection senior director of real estate development Herbert Nunes said. "It's going to be a destination. It's going to be an iconic building. People will want to be living there."
"We cannot be shy to say Quebec is one of the best places to understand senior housing. There are a lot of good players here," Nunes added.
Data released by the Altus Group on December 2016 projected that around 6,882 new seniors housing units will be added to the Quebec market's supply in 2017.
Related stories:
Mortgage payments a pressing concern among elder Canadians
Ontario couple to establish shared housing for seniors