B.C., Ontario continue to be prime attractions for would-be owners of luxury homes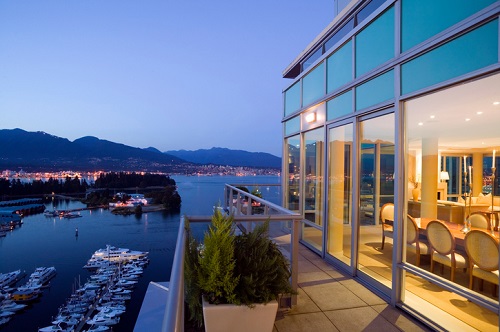 In a fresh study, real estate portal Point2 Homes found that Canada's 10 most expensive homes for sale right now are available starting at a bank-breaking $25,000,000.
The crown jewel of 2018's luxury market so far is situated at PH02 1011 W Cordova Street in Vancouver, which is selling for $38,000,000. Indeed, Vancouver remains the top luxury home destination in the country, Point2 Homes said.
"If acquiring a piece of luxury real estate is on your mind, you might do well to focus your attention on Vancouver and its surrounding area. To the surprise of no one, British Columbia has the biggest number of high-end homes for sale of all the provinces included in this ranking: 6," the Point2 Homes report stated.
And while "this is slightly less compared to last year, when the province had a total of 9 listings in the top 10," B.C. offers luxury homes in both the cityscape and the countryside. Compared to the rest of the country, British Columbia has a disproportionately large number of homes selling for over $3,000,000.

As for Ontario, it plays host to 3 of the 10 priciest homes in Canada today, proving that it is no slouch in the luxury department either. Toronto offers the second most expensive home in the country as of press time: 68 Bridle Path, available for $35,000,000.

Read more: Ontario cities with the least and most pricey homes
Point2 Homes placed the latest numbers into perspective, however.
"Although these staggering prices remain prohibitive for most people, compared to last year's figures, the values for the most expensive homes in 2018 have toned down significantly," Point2 Homes. "The highest-priced home for sale in 2017 was Belmont Estate, listed for $63,000,000, whereas this year's No. 1 listing … is asking a 'mere' $38,000,000."
Still, "this drop does not apply to the rest of the luxury real estate market … [and] high-end home prices have remained resilient despite sales volume going down since the beginning of the year."
Related stories:
Luxury home prices 'relatively resilient' despite lower sales in GTA and Greater Vancouver
RE/MAX INTEGRA signs up for automated luxury listing program