Redevelopment of Vancouver's old Canada Post going at full steam ahead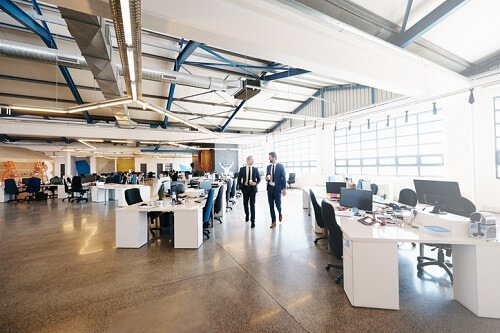 The redevelopment of downtown Vancouver's old Canada Post building into a new high-tech office space has invited both celebration and trepidation.
Last year, Amazon announced that it would be taking over a part of the complex, which is slated to be revamped into The Post, a mixed-use building that will play host to the e-commerce leader's largest office in Vancouver.
As of late March, builders are already hard at work in the old structure to pave the way for the construction of The Post.
With the launch of the much larger office by 2022, Amazon is expected to boost its employment in Vancouver from the current 1,000+ technical specialists to approximately 5,000 employees – an unprecedented opportunity for B.C.'s graduates and tech worker pool.
"We don't want to be someone who just takes," Amazon Web Services Canada director Eric Gales said in an interview with the Georgia Straight. "We want to contribute back to continuing to develop Vancouver as a great technology hub."
This dovetailed with the trend predicted by CBRE's Paul Morassutti, who stated in late February that the tech sector will play a pivotal role in ensuring the stability of Canada's commercial real estate market for the foreseeable future.
"Over the past 10 years, tech has grown at more than 2.5 times the pace of the energy sector and three times the overall economy," Morassutti noted. "Tech companies anchoring new buildings is something we have virtually never seen before."
Gales assured that Amazon's increased prominence will be a significant net positive for the city.
"What we've generally found is that when we invest in cities like Vancouver, it has a positive broad effect on the ecosystem," he said.
"Everything from encouraging people to enter the tech sector – we need more people entering the workforce, for sure – to the investments that we make with community start-ups, [where] we share knowledge from our developers here. We are very conscious of our responsibility to contribute to the community as a whole."
However, other observers have warned that the upward spike in higher-salary jobs will actually harm the city's start-up scene. Small and medium-scale companies will be nowhere near at the position to offer comparative wages, and Amazon might just end up absorbing Vancouver's best talent – thus stifling long-term competition and innovation.