Getting the message out to the market that there is capital available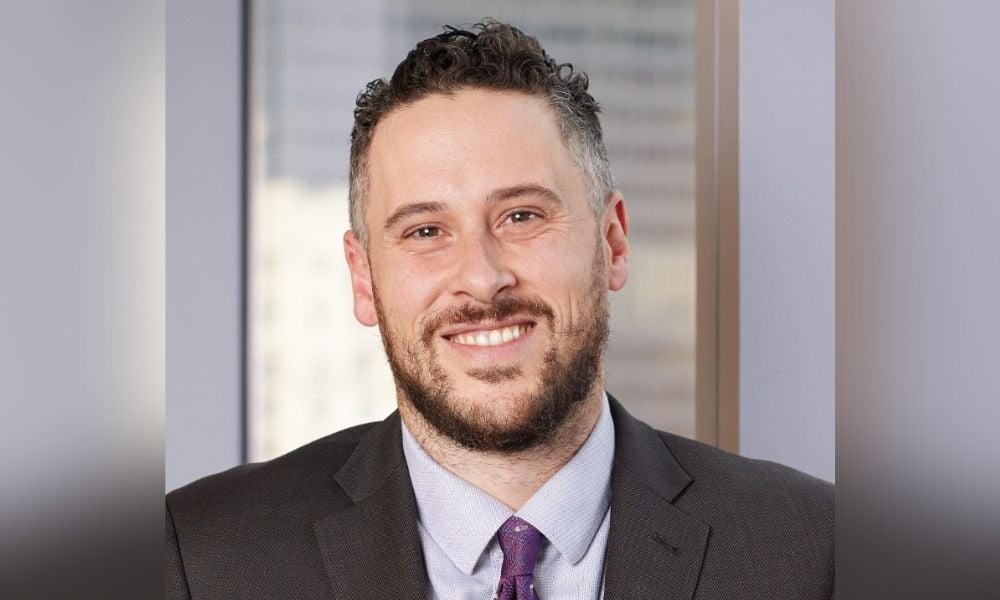 This article was produced in partnership with CMLS Financial.
Kate Lismore, of Canadian Mortgage Professional, sat down with CMLS Financial to discover more about the development and growth of its Strategic Lending Group.
The Strategic Lending Group (SLG) has a message for investors and brokers in the smaller apartment building commercial mortgage sector. They can provide the expertise, resources and services required to connect brokers and advisors with institutional capital for their borrower clients.
The SLG achieves this with a dedicated national team. Aaron Goddard, senior director of the SLG joined the already established team at the start of 2021. He brought his knowledge and experience from his near decade of experience on the credit/underwriting side of CMLS to an established SLG sales team that had already made some great headway to bring a new CMLS product to market.
"In our team, we have to engage with various departments within CMLS and with my background I had the experience of how the process works," he said. "I wanted to bring that experience to the team and look for ways we could change to make the broker and borrower experience more successful."
Aaron's team has focused on bringing, "an origination channel to market that was dedicated to the broker and advisor network across the country." The SLG was already engaging with brokers who were seeking smaller apartment loans but has now expanded to sell all CMLS commercial mortgage products to the entire network of brokers and advisors. By offering innovative products in a sector that is often considered "too challenging" by other lenders, the SLG is providing a service in an area it believes has real potential for growth.
"To me," Goddard explained, "in that space the real challenge is often that when smaller buildings are involved, that typically means you are working with a client who may not be accustomed to the intricacies of institutional commercial lending. Facilitating a successful connection between our institutional capital and loans originated through brokers and borrowers who may not be accustomed to all that goes with working with that type of capital is what we need to accomplish to have a successful funding - and that can be quite challenging. I think those variables are some of the reasons why a lot of lenders may stay away from this market and the challenges that are associated with it.
"We're filling that gap to provide the expertise, resources and service in order to make that connection work as efficiently and successfully as possible. Putting the resources, the service and people in place so we can help our clientele obtain their financing goals. We cognitively work exclusively with the broker network to help us originate this product given this same challenge and the broker's ability to help support the borrower in making this connection work. The mortgage broker is a key component of our success to make our engine run and we are always willing and open to provide the training and resources they would need to secure our capital."
Another of the SLG's strategies is to alleviate some of the pressure caused by the current lack of housing affordability by ensuring that developers and investors in the smaller apartment building sector have robust financing options available to them.
Affordability is a huge issue around the globe, and Canada is no exception. According to a June 2022 study from the Canada Mortgage and Housing Corp (CMHC), if the current rates of construction continue, projected housing stock will increase by 2.3 million between 2021-2030. This will be almost 19 million housing units by 2030. However, an additional 3.5 million affordable housing units will be needed on top of this to restore affordability. That is an additional 22 million units required by 2030 to achieve housing affordability for everyone living in Canada.
The SLG's support of the smaller apartment building sector is designed to help.
"Prices and the amount of money people have to spend out of their disposable income for their homes is at an astronomical level. And one of the reasons we have a lack of supply when it comes to the smaller apartment space we work in, is a lack of quality financing for investors to continue to invest in this space," explained Goddard.
The MLI Select Program (a multi-unit mortgage loan insurance product focused on affordability, accessibility, and climate compatibility) is one such product that has been incredibly popular with investors. This is because it incentivizes investors to maintain affordability for buyers and renters in exchange for providing attractive financing terms.
The SLG also works closely with CMHC, who insure the loan on all the small apartment buildings they finance, in order to provide quality financing terms for their borrower clients.
"The MLI Select Program is highly focused on providing incentives to real estate investors to maintain affordability in that space," said Goddard. "They do that in exchange for commitments to keep affordable rents in place at the apartment buildings, so they're willing to provide pretty attractive financing terms. That includes extending amortization for up to 50 years (as opposed to a more traditional commercial mortgage amortization of 25-30 years) and options for higher leverage."
Since the introduction of the MLI Select Program earlier this year, Goddard and his team have seen demand for such an attractive product soar. The SLG believes that products such as this will become more commonplace and that hopefully this will continue to fuel investment in increasing affordable housing stock.
"I think that anything to incentivize new development and new supply of apartments needs to happen to get our real estate market to an affordable place that works for average Canadians across the country," said Goddard.
The Strategic Lending Group is still in its early days, but the good thing for Aaron and his team is that it is dedicated to servicing a market sector it believes has amazing scope for growth. Since 2020, the SLG has completed hundreds of transactions, and "financed thousands of Canadian apartment units," estimated Goddard. For the future, the SLG is eager to grow its business, its clientele and the broker network it engages with.
"We want to get the message out to the market that there's capital available with institutional quality terms for any average Canadian real estate investor that they may be unaware of." For further information on the way you or your clients can benefit from what the CMLS Strategic Lending Group can offer, visit https://www.cmls.ca/brokers/slg-commercial or email [email protected]. Sponsor/Client Bio: Aaron Goddard, CFA senior director, Strategic Lending Group at CMLS Financial