Last week's Kanetix purchase of RateSpy.com and IntelliMortgage could be a sign of things to come for the broker channel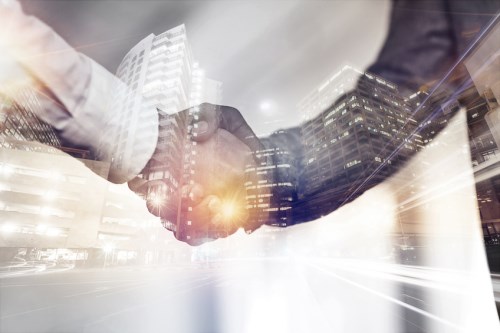 Last week's Kanetix purchase of RateSpy.com and IntelliMortgage could be a sign of things to come for the broker channel.
Digital mortgage originations aren't anything new—chartered banks are already in on the action—but what does the purchase of venerable outfits like RateSpy and IntelliMortgage by Kanetix, which is owned by one of Canada's largest institutional investors, mean for mortgage brokers?
"Let this put the broker channel on notice: Kanetix brings to bear the wealth of the Ontario Teachers' Pension Plan to the development of a purely digital mortgage experience," said Ron Butler of Butler Mortgage. "Scotia has developed the same fully digital eHome model. The future has arrived: Deep pocketed entities are here to bring consumer a digital mortgage environment."
McLister told MortgageBrokerNews.ca that the purchase merely augments what RateSpy and IntelliMortage were already doing. Few people in the Canadian mortgage space provide the analytical depth that McLister has for years, and in leveraging Kanetix's wide reach, he intends to take his original consumer-empowering mission up a few notches.
"It's synergy; IntelliMortgages is a consumer-first online digital mortgage process and coupling it with Kanetix's formidable marketing and development capabilities is a good fit," said McLister, who will assume the role of Kanetix's mortgage editor. "From the RateSpy perspective, the combination lets us do things we've been planning a lot quicker, so we get to leverage Kanetix's development team, which is world-class and bigger than ours, to build things like self-serve decision support tools for consumers, expert systems, advanced calculators, rate analytics, rate simulators—things to help people pick the right mortgage on their own."
McLister doesn't believe institutional money backing direct-to-consumer digital entities will disadvantage the broker channel, though, because it reflects well on the industry as a whole. Moreover, RateSpy traditionally made its money from advertising and McLister says brokers and lenders can benefit from the myriad more eyeballs his platforms will receive.
Steve Garganis of Mortgage Architects thinks fears of endangered mortgage brokers are overblown. A 30-year veteran, he says mortgages have never been more convoluted than they are today, necessitating broker expertise.
"I'm not sure [the sale] will affect brokers. I still get a lot of calls from consumers because things are complicated to understand and, of course, the new mortgage rules have added to it," said Garganis. "It's difficult to get a mortgage today, as well as to understand the products. As much as we hate all the new changes the government has come out with, it's driving consumers to seek out experienced individuals. In a strange way, it's actually good for brokers."