It's a lesson that every mortgage professional could take to heart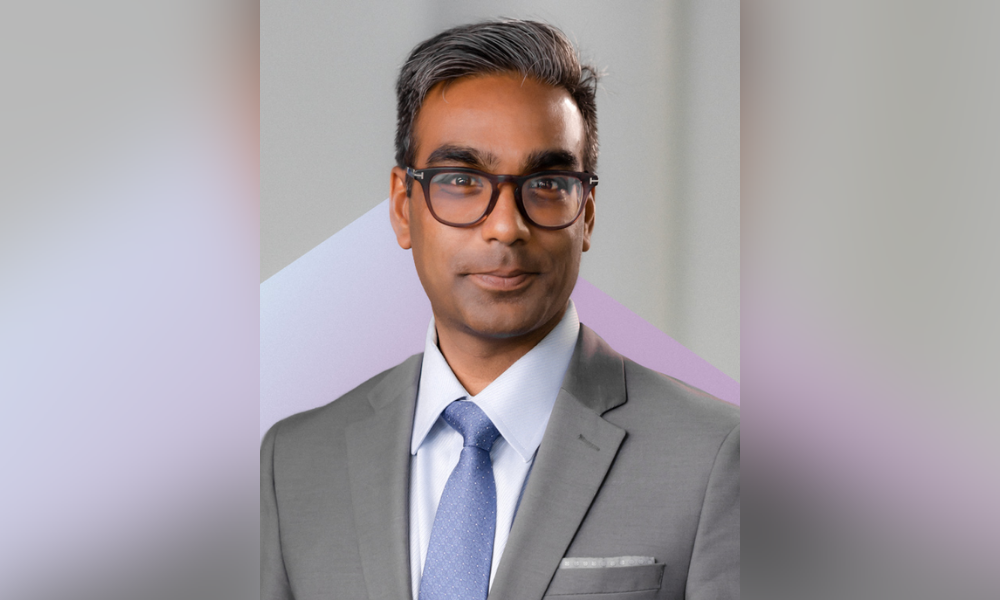 As co-founder and chief executive officer of mortgage industry innovator Pineapple, Shubha Dasgupta (pictured) leans on a fundamental lesson that every mortgage professional should take to heart.
"Look at the first few years of your career as a paid internship," he said. "Don't be afraid to try things; succeed and fail, but be patient with yourself. There is no such thing as an overnight success, and everything comes to those who wait. Remember that patience is not about waiting but the attitude and work you put in while waiting."
The mindset of patience and perseverance came naturally to Dasgupta, despite the mortgage space not being his first choice of vocation.
"When you were six years old and someone asked you what you dream of being when you grow up, the answer is never 'mortgage broker'," Dasgupta said. "It wasn't for me, either. I wanted to be a doctor to help people, but I realized that there are many paths that would enable me to help others. That's what brought me here over 13 years ago."
Dasgupta began his career at Mortgage Centre, which then merged with DLC a few years in.
"There, I grew to become among the top brokers in Canada, but I yearned for more," Dasgupta recounted. "I wanted to make a larger impact on this industry and help drive positive change and a more digital experience."
This concept was the genesis of what would eventually become a major disruptor in the mortgage industry.
"It started with a goal of helping people," Dasgupta said. "When you think back in life, you realize that many of life's greatest moments started at home – and I wanted to be a part of ensuring that dream was possible for all Canadians.
"My goal [was] to help other brokers, owners, and Canadians have a simplified experience, while driving positive change for all involved. People first, everything else second. By putting people at the forefront of everything we do, it enables stronger and more meaningful connections while fulfilling our goals in a deeper way."
Pineapple proved to be the right idea at the right time, with demand for its services accelerating to a near-unmanageable fever pitch.
"The most challenging has been scaling Pineapple at a very rapid pace," Dasgupta said. "We always ask ourselves about purpose and intent, and having a clear insight into these areas for all aspects of our business. When you understand the goal, you can work back to create the roadmap."
The firm operated with the ethos of "ensuring that our infrastructure and resources were able to handle the growth and that we did not allow that growth to impact our service levels," the exec added.
"From five years ago when we started Pineapple (formerly Capital Lending Centre), we have continued to innovate and drive change while becoming a very rapidly growing brand with almost 600 agents represented across 17 different brands," he said. "From a scale perspective, we specifically focused around automation and technology to ensure that we could scale and grow [despite facing] challenges and adversity along the way."
At present, Pineapple operates as a crucial mortgage industry contributor, in no small part due to the innovations that stem from its unique culture.
"I'm very proud of the number of people that we have successfully employed while building a culture of trust, mutual respect, and camaraderie," Dasgupta said. "Our teams bring a positive outlook each and every day, taking very seriously the work we do. I am also very proud of the work our teams are doing to advance the digital landscape of our industry. Driving innovation is a key component to our goals, but ensuring we do so in a way that creates meaningful change has been special."
The company also continues to benefit from Dasgupta's specialties in sales, marketing, and automation.
"I always practice my craft and I always continue to learn," he said. "I take every opportunity to learn by listening and observing everything that happens around me. I do my best to visualize these learning into possible solutions and practice them over and over until I have optimized and achieved the expected results from each."