Switching gears from a lone wolf mortgage broker to the head of a team is no simple task, but the benefits manifest in time saved and more money earned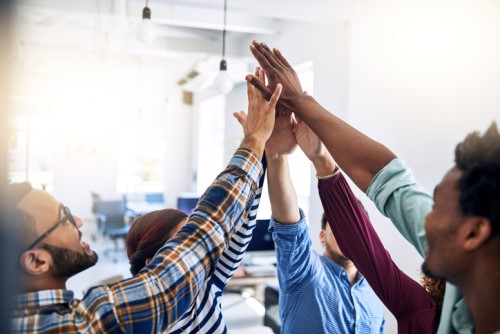 Switching gears from a lone wolf mortgage broker to the head of a team is no simple task, but the benefits manifest in time saved and more money earned.
Adam Hawryluk, a broker with Dominion Lending Centres Canadian Mortgage Experts and head of The Adam Hawryluk Mortgage Team in Nanaimo, British Columbia, made the jump three years ago and hasn't looked back. With aspirations to run his own business since earning a Bachelor of Business Administration degree, Hawryluk, a high-producer, realized he needed some help to shoulder the demands placed on his time.
"We all want to go on vacation from time to time and having a team allows you to make that happen without having to just turn off the tap entirely," said Hawryluk. "What really had me saying I needed help is leaving business on the table that I wasn't able to service, or wasn't a top priority, left my clients suffering because of it. I wasn't servicing them to the level they deserved. I realized I needed help doing things I didn't want to do. There are certain aspects of the business that don't excite me but the clients still deserve it."
Setting up a successful team involves more than merely delegating responsibilities. Without sound operating procedures, a business will toil, and Hawryluk recommends patiently training new hires.
"Take time out of your busy day to set up systems and then train your employee on those systems," he said. "Review their work with them on a weekly or monthly basis—even have a quarterly check-in. It's incredibly important because you can nip a lot of issues with employees in the bud by teaching them how to be successful. It's amazing how many people hire individuals and then just walk away after giving them a desk and a few tasks."
Diligent hires, of course, are an integral facet of thorough operating procedures, he added.
"Everybody complains about making bad hires, but that's because they made a bad hire and not because employees are something to be feared. For me, it was about putting time in and figuring out who I wanted, why they wanted to be here, and what motivated them. One piece of advice I have is not to hire someone motivated purely by money. I want people who want to be part of a team. The industry sells itself on making a lot of money, and that can sometimes bite us in the butt."
Another high-producer at the opposite end of the country concurs. Clinton Wilkins of the Clinton Wilkins Mortgage Team with CENTUM Home Lenders Ltd. wanted a better quality of life, so he decided to give up some of his income to achieve that balance. A lot of brokers work mornings, afternoons, nights and weekends, but Wilkins wanted a normal 40-hour work week. Moreover, says Wilkins, a diverse team ultimately benefits the client.
"I believe in a team environment because clients get a better level of customer service," he said. "Not every customer is the right fit for every mortgage agent. I don't do a lot of B or private lending, but other agents in my office do."
Wilkins primarily deals with four lenders every day and spends an average of five hours on each file. He owes much of that efficiency to his team.
"I can provide best pricing service and turnaround time, but my team is also comprised of experts with their lenders—people in my office who can take a file to the finish point—and it's enabled me to work smarter and harder. I still make money off of that, and so will they. It's good for everyone; I'm helping them build their business, still servicing the client, and still getting paid."
These days, Hawryluk has a nine-month-old and assigning his team duties has, no doubt, allowed him to spend more time at home.
"It's the only way I'm able to spend as much time as I want to at home and help with day-to-day stuff without letting business and clients suffer because of it," he said. "Having a young kid is not easy. I feel sorry for people who have to be at work instead of wanting to be at work."