Brokers weigh in on the role MPC plays in the industry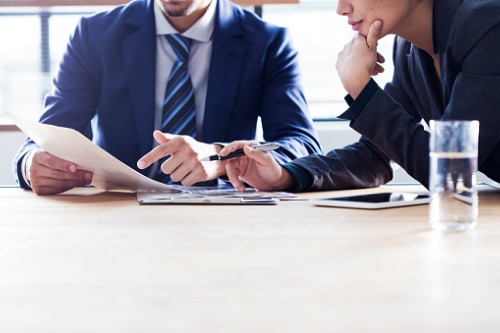 Does Mortgage Professionals Canada membership proffer much benefit?
According to Shawn Allen, principal owner of Matrix Mortgage Global, MPC approached him and offered perks and opportunities, however, they came with a catch.
"They offered me an opportunity to run for their board and do speaking engagements, but in order to do that I have to be a member, and so do my agents at $250 a head. I have 100 agents," said Allen. "When I asked why they have to be members too, MPC responded it's their policy. It's going to be difficult for me to get my agents to sign up for something that we seem to be faring well without."
Allen takes umbrage with MPC because, as an industry association, he believes it should advocate on its behalf rather than only those from whom it collects membership fees.
"For $25,000, I'd be eligible to speak at MPC events," said Allen, who frequently delivers speeches, including one to the Australian mortgage industry in Sydney at an event hosted by Key Media International, MortgageBrokerNews.ca's parent company. He is scheduled to deliver one to the Toronto Real Estate Board and Mayor John Tory.
"MPC should be working to promote players within the industry, rather than only those who pay for it. If there's a successful brokerage in the industry, it should be used as an example by MPC for the rest of the industry; showcase the people within the industry who provide value to their peers. MPC is all in it for the money. They should be lobbying and promoting the industry as a whole, not just a select few.
"I used to be a member when I started as an agent 10 to 15 years ago, but I didn't find it valuable, so I cancelled my membership."
However, Ron Butler of Butler Mortgage, disagrees with Allen's assessment, noting that MPC advocates on the industry's behalf to government, both provincial and federal, and, therefore, fulfills an essential role.
"MPC has several roles: government relations, education, large-scale meetings and the promotion of our channel to the public," he said. "How much national advertising can you do with $200 when you think about it? So, yes, they do provide meetings, online education, and meetings with all levels of government. If brokers wanted ads on the TV every night, membership would cost $2000 a year. Is MPC perfect? Hell no, but for $200 a year, what else do they expect? How can the association be a money grab for $200 a year?"
Another brokerage operator MortgageBrokerNews.ca spoke to, who requested anonymity, says MPC is doing invaluable work advising Ontario's government on its review of the Mortgage Brokerages, Lenders and Administrators Act.
"That's one thing of value MPC has been doing because nobody else out there is doing it," said the source. "MPC has value there because they bring stuff to the table that the average agent can't, and MPC also advocates to the government. What MPC is trying to do doesn't happen overnight; it takes time, but the association has the government's ear on the industry's behalf.
"We don't want our association going away because then there won't be anybody advocating for us, and that's a scary thought."
A previous version of this article incorrectly stated that MPC offered Allen a place on its board, when in fact it offered a chance to run for board.