The Coalition of Independent Mortgage Brokers of Canada is growing—and fast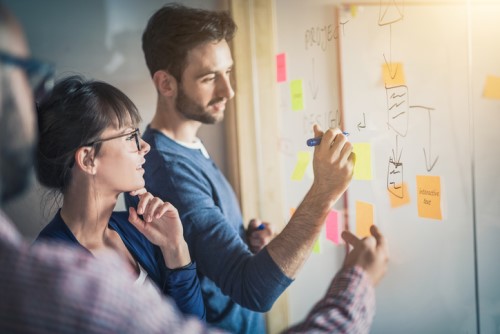 The Coalition of Independent Mortgage Brokers of Canada is growing—and fast.
Conceived as an alliance of sorts for independent brokerages as a counterweight to networks and super brokerages, CIMBC endeavours to strengthen its members' brands while also giving them voice in an ever-consolidating industry. As consolidation increases, especially because of a new regulatory regime, CIMBC has become indispensible to its membership—the latest additions of which are Orbis Mortgage Group in Quebec, Pleco Capital, Homewise Solutions, RockStar Mortgage Services, Freedom Lending, and Mortgage Allies.
According to Orbis's Teddy Kyres, who spent years as a top rep at BMO, having the ability to build a brand and maximize lenders' commissions greatly influenced his decision to join CIMBC.
"In addition, the experience and sharing of knowledge of the members of CIMBC is an advantage that is hard to find," he said. "Previously, I was a mortgage specialist at BMO for 10 years. While being Canada's top producer for the last six years, I was treated very well by the bank with no regrets. The challenge was that I was not able to build my own brand and create a business while working for a financial institution. With all the changes and challenges in the market, I have a much broader range of products due to my affiliation with CIMBC."
Conceived by John Bargis, owner of Mortgage Edge, CIMBC has endeared itself to the vast independent brokerage community that, unfortunately, gets lost in large shadow cast by the country's major networks. While the coalition endlessly lobbies on its membership's behalf, it also fosters relationships with key players.
Freedom Lending, formerly of the VERICO network, spent nearly a year fielding offers before choosing CIMBC.
"John and Robert [Sinclair, CIMBC's president] have so much passion for the movement, they execute, and their reputation within the lending community is so well represented that CMIBC became a clear choice for us," said Freedom Lending's Adam Ross. "The organization understands what it is like to be on the broker side of the table and has orchestrated the very best benefits in respect to ensuring better overall communication with the lending network—not just promises of better options; they have delivered from day one."
Ultimately, maintaining brand autonomy appears to be a deciding factor for CIMBC's membership.
"I started Mortgage Allies because I don't believe we need a large brand to be good and successful at what we do," said Jacque du Preez. "Being independent allows us to differentiate in an ever-consolidating brokerage marketplace and build a brand around our values and who we are. Like us, CIMBC is entrepreneurial and with its 'can do' mentality allows us to remain who we are, use our branding and technologies and yet have the same, if not better, benefits than super brokerages. Because of its structure and benefits, I believe CIMBC will continue to 'disrupt' the industry and give many excellent brokers the opportunity and courage to start their own brokerages."
Related stories:
CIMBC mines banking world for leadership
Independent broker coalition takes next step