Mortgage Connection executive on new partnership – and what's in store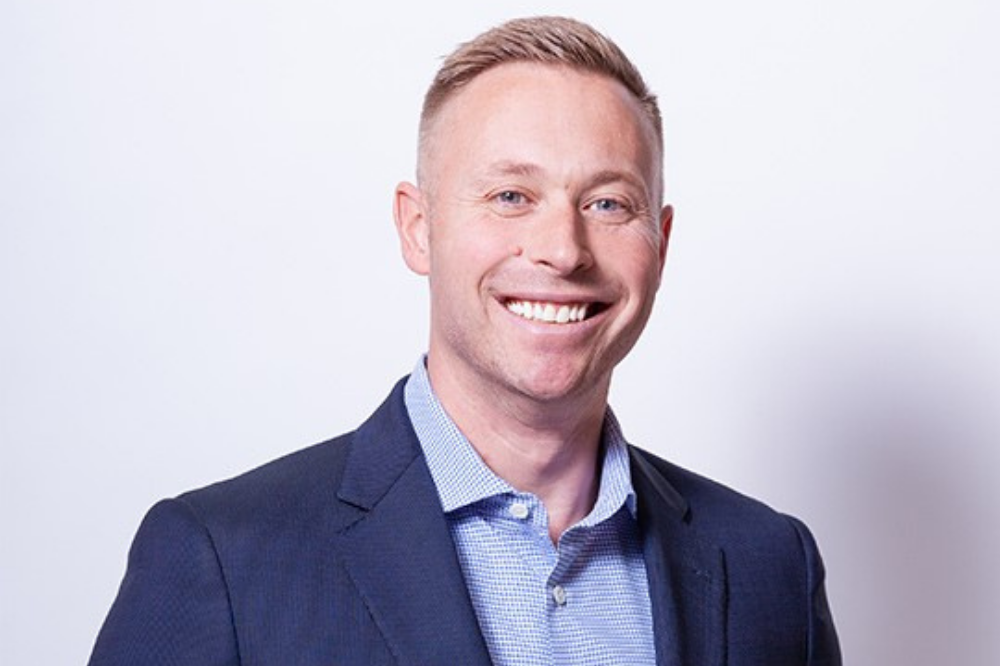 After originating $850 million in funded mortgages over the last fiscal year, Calgary-based brokerage Mortgage Connection is riding the crest of a wave – and managing partner Josh Higgelke (pictured) believes its new partnership with Dominion Lending Centres (DLC) can take it to the next level.
Speaking after the announcement last week of the company's agreement with DLC, Higgelke told Mortgage Broker News that the deal was the culmination of months of intensive discussions, and a realization of the companies' shared goals.
Read more: DLC inks new franchise agreement with Alberta-based brokerage
"It took about three months of conversation and learning about each other, back and forth, to get to where we are today," he said. "Ultimately, we find that DLC have so much drive and such a strong leadership group, and we felt we were very much in line with each other.
"We believe that they can help our growth through some of the technology platforms that they have, and their overall leadership."
It's been a rapid rise for Mortgage Connection since its opening on May 01, 2018, with the DLC deal representing the latest step in its ascent. Higgelke expressed his pride at the company's spectacular performance over the past year, describing it as a testament to the quality of its staff.
"We have amazing people at our brokerage that really take ownership," he said. "We're extremely proud, and we feel very lucky to have the brokers working with us that we do."
While much attention has been focused on the red-hot Toronto and Vancouver housing markets, Calgary has also seen strong activity on the housing front so far this year, with the most recent data from the Calgary Real Estate Board indicating 2,903 sales last month – a 147% annual increase, and the highest figures for March since 2007.
Higgelke said that the Calgary market is currently motoring along at a good pace, despite a continuing imbalance between supply and demand that's mirrored in many other parts of the country.
"Things are healthy at the moment," he said. "We do have a lack of inventory which is bringing some prices up – but overall, if you look at the last five years, there's really not a lot of growth [in Calgary house prices].
"What we are seeing from the pandemic is that people increasingly care about where they're living, and spending a little bit more money on their homes and restructuring their lives a bit."
Higgelke said that the so-called urban exodus that has taken root in the likes of Toronto has not been a prominent theme of the pandemic in Calgary. Instead, there's been a significant uptick in homeowners exploring the possibility of purchasing second properties as travel restrictions and increased savings spur activity.
"What we're seeing here is a huge pickup in second homes," he said. "Since the pandemic, people haven't been able to leave, and because nobody's going anywhere, a lot of people are looking at their vacation properties now.
"Even around some of the local lakes in central Alberta, you're seeing bidding wars on some of the properties there."
Still, with the Calgary market seeing little of the explosive rise in house prices that Toronto and Vancouver have witnessed, Higgelke said that the recent Office of the Superintendent of Financial Institution (OSFI) proposals to raise the mortgage stress test rate by the start of June risked failing to recognize the distinctions between regional markets.
"I don't feel like Calgary's [housing] values are really inflated," he said. "That's the concern: when they do things like this, we hope that they don't paint all centres with the same brush. We're certainly very different from the Greater Toronto Area and Greater Vancouver Area. I'm hoping that they [federal institutions] don't do things that will set us back.
"I understand the desire to cool down those two major centres in Canada, but I don't know if that's required here in Calgary."