VERICO president and COO Mark Squire tells CMP how his extensive banking experience gave him unique insight into the broker profession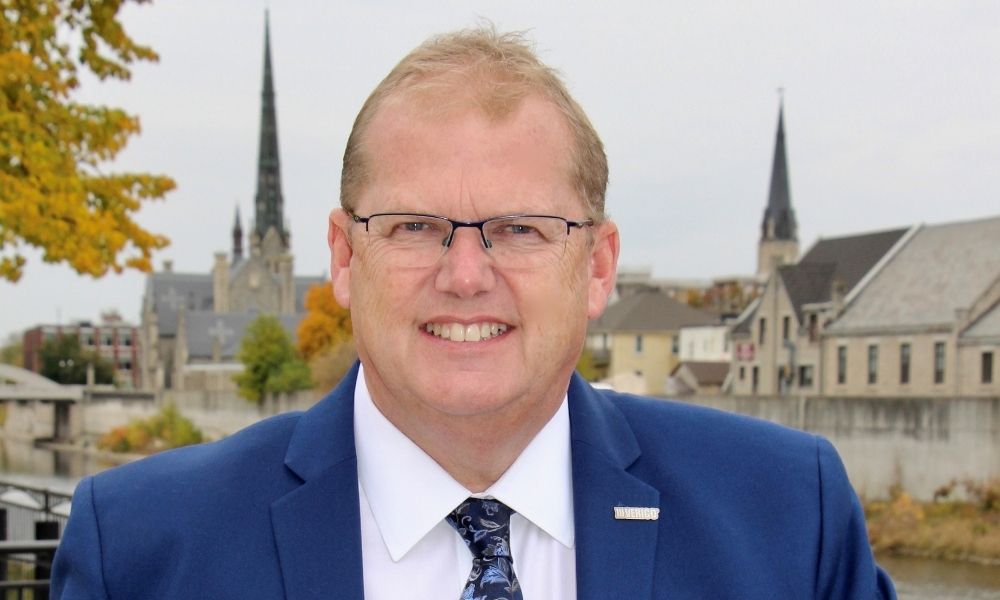 Throughout a decades-long career in banking, it was always the mortgage side of the business that caught Mark Squire's attention. Squire started out at CIBC straight out of university and went on to hold variety of roles in retail banking, from bank manager to community manager. Yet he found himself gravitating toward mortgages, an interest that began when he worked as a business development manager for CIBC Mortgages, supporting the branch channel.
It's perhaps no surprise, then, that Squire's career has taken him to the helm of VERICO Financial Group, one of the country's largest broker networks, where his track record on the lending side has been an invaluable asset.
"I understand it from both sides," he says. "I can have conversations with the lender and then, in turn, with our broker-owners and agents to help them understand the lender's perspective. While my lending experience far outweighs the length of time I've been on the broker side, I've been working with brokers since 2008. I can also turn around and say to the lender, 'But you have to see it from the broker's perspective as well.' I can provide balance, and I think I add value on both sides of the business."
Changing channels
Prior to joining VERICO in 2019, Squire held a host of prominent roles on the banking side, serving as general manager of Imperial Service and business banking at CIBC before moving over to National Bank to manage the company's national broker division outside of Quebec.
During his tenure with National Bank, the company's mortgage volume skyrocketed from $324 million to $3.24 billion; Squire's role prominently focused on both sales and operations, as well as dealing extensively with the company's mortgage broker network – experience that gave him a solid foundation for his eventual move to VERICO.
Squire then went on to spearhead Manulife's broker outreach as head of mortgage broker services before taking the reins at VERICO as president and chief operating officer, charged with executing the network's growth strategy and overseeing its overall management.
Through those decades of experience in banking and mortgages, Squire has gained firsthand insight into the critical role brokers play throughout the home-buying process, noting that the profession has changed substantially during his time in the business. While brokers once might have been unfairly typecast as an option of last resort for aspiring homebuyers who couldn't qualify at a bank, Squire says that perception has changed drastically, and the unparalleled advice brokers can bring to the table is now widely accepted.
"The role of the mortgage broker has evolved so much since I started out," he says. "Mortgage brokering has become more mainstream as an alternative to going to the banks – clients increasingly understand the value of going to a mortgage broker."
That transformation has come about as regulatory developments and increasing red tape in the Canadian mortgage market have made the purchasing process ever more complex for prospective homeowners, Squire says.
"With regulatory changes, getting a mortgage became more complicated, and the value of the broker became even more important than it was five or seven years ago. A mortgage broker has become the subject-matter expert when it comes to credit planning and credit management for clients."
An evolving profession
One of the most noteworthy changes that Squire has witnessed during his time in the mortgage world is the increasing prominence of bonuses based on efficiency rather than volume. It's a trend he was at the forefront of at National Bank, and one that he says is a further recognition of the crucial advisory role played by brokers.
"The broker can talk to the client, understand the client's credit and financial goals, and then match them up with the product from the lenders that the broker deals with that's going to best meet those needs," he says. "Over the years, we've come to understand that credit management is an important aspect of a person's financial situation and plan. That's part of the value that the broker can bring, helping the client with that."
This has been particularly apparent during the COVID-19 pandemic as brokers have faced the dual challenges of providing stellar guidance to their clients while also coping with a massive surge in housing market activity and interest. While Squire doesn't foresee the red-hot market of earlier this year returning, he does envisage continuing prosperity for Canada's mortgage broker community.

"I think we're going to still see business continue to grow and prosper," he says. "I don't see any doom and gloom, for sure. There might be some levelling off, but [growth] will continue."
Overseeing a company as vast as VERICO, with more than 2,500 mortgage advisors dotted across Canada and an annual loan volume of $18 billion, might seem like a daunting task. Yet Squire, who likes to unwind with family at the cottage and on the boat out in Muskoka, takes it all in stride – a feat that's made easier by the clear affection he holds for the mortgage industry.
"Since I decided to make the leap and come onto the broker side of the business when I came to VERICO, I've loved it," he says. "I think that coming to VERICO has allowed me to provide the brokers within the VERICO network that lender aspect and that lender understanding. We all get hung up in our roles, and we sometimes don't understand it from someone else's perspective. That's the value I can bring to the member firms of the VERICO network."