The strategy is especially crucial in the current mortgage market, says executive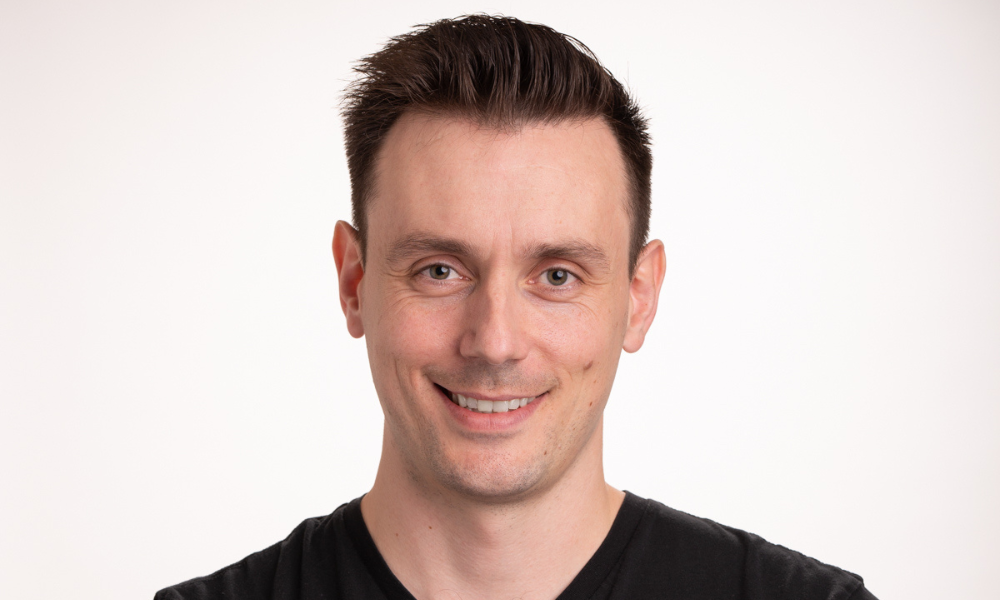 his article was produced in partnership with Neighbourhood Holdings
Fergal McAlinden, of Canadian Mortgage Professional, spoke with Jared Stanley, of Neighbourhood Holdings, about how brokers can gain an invaluable edge by finding their ideal client type
As Canada's mortgage market continues to shift and purchase activity slows, brokers across the country are having to find new and innovative ways of attracting new business and generating leads.
Among the best ways of doing that, according to Neighbourhood Holdings' senior director of originations Jared Stanley (pictured), is for brokers to define their ideal client – and identify the character traits that represent those customers.
That's important, Stanley said, because ideal clients are the ones that give direct feedback, provide invaluable referrals, and offer loyalty in exchange for getting the most value from a broker's services.
"Everyone has a finite amount of time in a day," he told Canadian Mortgage Professional. "A clear picture of your ideal client enables you to target your time and energy on the right people. It also gives you insight into where to look for clients."
Identifying the best client for a broker's business is a tactic that works both for direct borrower clients, Stanley said, and referral partners.
The best way for brokers to identify their ideal client, and carve out a specific niche, depends largely on their most common types of business – as well as their level of experience in the industry.
Established brokers, for instance, have the ability to tap into their client base and network and identify personas based on business that was either successful or unproductive.
For brokers who are newer to the industry, meanwhile, Stanley recommended conducting some research to come up with an educated guess on the customer type that might prove most productive for business.
"This means learning different mortgage niches, finding out how large of an opportunity those represent, and what the players in those niches care about," he said. "Then once that ideal client profile or persona is built, it's time to go out there and test it to see if that is accurate and revise the profile as needed."
For established brokers, a common mistake can be focusing too much on simply acquiring new clients, Stanley said, without first having a clear idea of their existing customer base – an approach that could lead to "months or years" of wasted time and effort.
Indeed, casting too wide a net for clients can be a potentially costly business for a broker. Attracting non-target clients, for example, runs the risk of wasting time, energy, and resources – and can mean brokers miss their chance to service high-value customers in an impactful way.
Working with too many non-target clients also means the customer experience is diluted for all, according to Stanley, "because potential clients and customers are not getting communication personalized to them. They are all getting the same generalized communication, which will not be memorable."
Focusing on a specific niche allows brokers to effectively measure what works and what doesn't – something that may be difficult to quantify if marketing is aimed at several different customer types.
"For instance, if you place an ad with numerous mortgage niches mentioned, it will be challenging to determine what drew that customer to you," Stanley said. "And again, since time is finite, you need to keep things simple."
Neighbourhood characterizes its ideal borrower as equity-rich, creditworthy borrowers who require fast, transparent, and flexible financing on residential homes.
Those borrowers are typically classified by the company as Entrepreneurial, New-to-Canada, or Hardworking clients – with many using Neighbourhood solutions to fund aspirations such as a family home, new business venture, rental or investment property, or life event.
In the process of defining an ideal customer, it's important to clearly set out what lenders will and won't do, Stanley said. Neighbourhood, for instance, lends only on residential properties – and does not lend on commercial, land, or construction.
That's an approach that has clearly paid off for the company. Since starting out in late 2015, it's funded over 3,100 mortgages, according to Stanley, worth more than $1.2 billion exclusively on residential properties.
One final factor on identifying an ideal client that it's important to keep in mind, Stanley said, is that best customers aren't necessarily those that will guarantee a broker the greatest profit in the shortest time possible.
Instead, "an ideal customer perceives and receives the most value from what you offer," he said. "Their perception of your value is the cornerstone of a long-standing relationship. These clients will trust you, recommend you, and ultimately increase your credibility and network."
Jared Stanley is senior director of originations at Neighbourhood Holdings, a lender across Canada's alternative space with headquarters in Vancouver, British Columbia.