Broker Financial Group and Real Mortgage Associates have joined forces and expect 2018 to be the year they take the industry by storm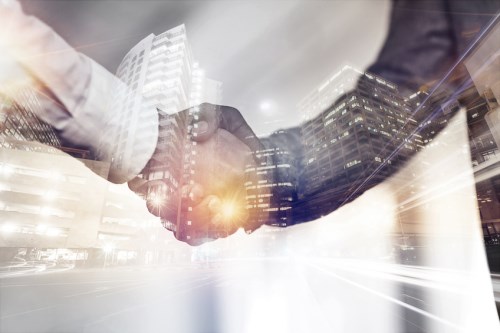 Broker Financial Group and Real Mortgage Associates have joined forces and expect 2018 to be the year they take the industry by storm.
Under the banner of Broker ONE, the two networks are streamlining their services, as well as the rewards reaped by their brokers, who will enjoy greater revenue share. According to Joe Rosati, Broker ONE's CEO, the new model will benefit brokers with all the advantages that come with belonging to a national organization, however, they'll still retain their autonomy.
He also says that since Broker Financial Group purchased Real Mortgage Associates in September 2016, the company has been building strong offerings in home and auto insurance, as well as robust streams of lead generation.
"We're building lead generation with Property Guys and now HomeProof, and it will all be under the Broker ONE banner," Rosati told Mortgagebrokernews.ca. "At the end of the month, we'll launch Auto Loans, which will also be under the Broker ONE banner for our affiliates."
Broker ONE is launching at a trepid time for the Canadian mortgage industry. Guideline B20 takes effect January 1, and many industry professionals feel like business will suffer. However, Broker Financial Group President Jason Singh—who will also be Chair of Broker ONE—sees an opportunity.
For starters, with the new regulations, customers will need more guidance now than ever, he says. He also expects a pronounced shift into private lending.
"No matter what, Canadians are always in need of mortgage brokers, and I strongly feel they're in need of mortgage brokers now more than ever," said Singh. "Clients will need advice and there's going to be a lot of movement from the A side to the B side and into the private side. Clients are going to need a lot of advice about that and they'll need to be put in the right hands for those situations, because there are always some lenders that have more fees and restrictions than others. They'll need us there."
Broker ONE is already adapting to the looming landscape. Plans are in the works to establishing white label programs, among other things.
"I totally see a demand and a huge opening on the B side," continued Singh. "In terms of B and private money, we need to have access to private money, so we're creating white label programs on the A side and B side, and on the private lending side."
Singh says technology has always figured prominently for the network, but it will become more fine-tuned under the Broker ONE banner.
"When we started Broker Financial Group, technology was always first. We've been utilizing Scarlett for the last year and a half, and we've customized Scarlett to an actual science. We've integrated technology for our renewals and we've incorporated multiple automations into our technology, which has become a one-stop shop. Our independent broker partners will have access to our technology to run their brokerages.
"Technology has always been at the forefront of our business plan for our mortgage agents, mortgage brokers and head office. Without automation we'll be lost."
Related stories:
Broker networks join forces
Network heads on partnership