Yousry Bissada, newly appointed president and CEO of Home Capital, talks the company's past and future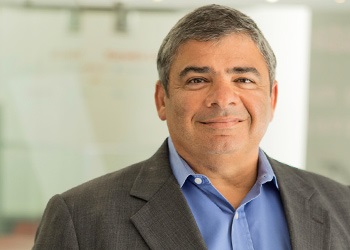 Yousry Bissada, newly appointed CEO of Home Capital, talks the company's past and future.
And he's got a message for brokers.
"Thank you for your support, historically, thank you for your support while things were rough at Home," Bissada told MortgageBrokerNews.ca. "My personal view is that everybody I heard from was very supportive and we plan to be back in full force. I want to thank them for their future support as well."
Home Capital announced the appointment of Bissada, who will officially join the company August 3, earlier this month.
It was the latest in a necessary set of steps to righting the struggling alternative lender, which has dealt with OSC allegations and a run on deposits this year.
Bissada brings with him a fresh and unique perspective; he's worked closely with various industry companies over the past decade and most recently ran a fintech company, which has a popular mortgage offering.
He left TD in 2000 to join Filogix as its president and CEO. Following that, Bissada held leadership positions at Street Capital, Paradigm Quest, and Canadiana Financial.
Most recently, he has operated as the CEO of Kanetix and director of
Equity Financial Trust
.
"The mortgage business, having lived in it, I love it, I eat it, I breathe it," Bissada said. "And then I think Filogix gave me a lot of good knowledge about fintech and how it's a necessary and fundamental part of any business, particularly as companies evolve. And Kanetix has given me a lot of good knowledge about the wave of digital and how consumers are deciding how they want to be dealt with."
With Home Capital's deposits showing signs of stabilizing, Bissada is bullish on the alternative lender's future.
"I do believe we can get it back to being best in the market in the markets we play," he said. "That's the plan."
But Bissada isn't getting ahead of himself.
"I've gotta go in, and the board has given me time to go and assess and listen and understand what's going on – and 90 days from now or so I will either have a plan about what we're going to do first, second, third, fourth, or I'll have a better timeline," Bissada said. "I'm not a guy who's going to go in and say I've got all the answers. I need to go in, understand the context, understand what we're doing, understand what are the areas that need to be fixed. And that's my plan.
Related stories:
Home Capital investment: A step in the right direction
Home Capital announces sale