With top-tier technology and service, brokers can have it all at Community Trust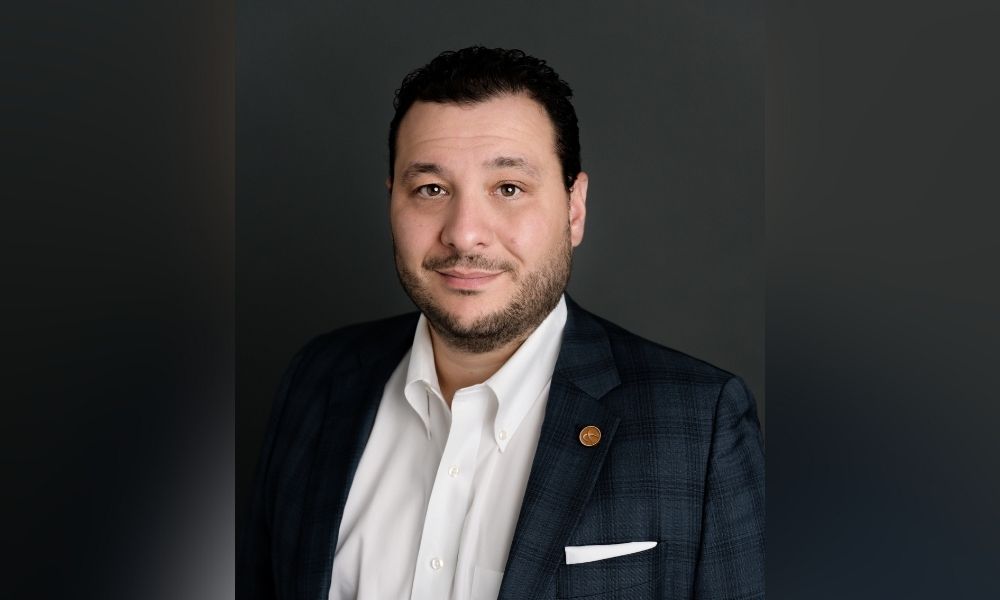 This article was produced in partnership with Community Trust
Mallory Hendry of Canadian Mortgage Professional sat down with Grant Armstrong (pictured), director of national sales at Community Trust, to chat about why the company is never satisfied.
Over the last year, Community Trust has launched Community Trust Café, followed by the establishment of the mortgage advisory team and recently announced its latest development: a new Conditions Manager tool. And though it's the next step in Community Trust's quest to provide top-of-the-line technology and service to its broker partners, it's far from the last.
"We've seen a huge uptick in demand for broker portals in the industry and were happy to launch our Café earlier this year, but we're constantly looking to improve it," said Grant Armstrong, director of national sales at Community Trust. "The updated Conditions Manager feature is one of the many steps we're taking to bring what brokers want to their fingertips, but we're nowhere near the end of the journey — we continue to evolve to meet brokers' needs."
Because the focus is on service quality, simplicity and demonstrating they care about their business partners, Community Trust "wanted to introduce a technology solution that conveyed this value proposition," Armstrong said. Recognizing that conditions management and fulfillment is one of the most important, if not the most important, processes after the initial underwriting of an application, the new Conditions Manager was designed to be an interactive, two-way communication platform designed for greater convenience, visibility and efficiency throughout the application process.
Community Trust excels at having multiple ways of satisfying various conditions - "We like to provide our brokers with options," Armstrong noted - and the updated tool allows for easy collaboration to do just that. As soon as an application is approved, brokers can upload documentation directly to specific conditions and leave comments and feedback. And it's not only the brokers and the sales team who are happy with the simplicity, speed and ease-of-use the revamped technology brings.
From an originations and credit fulfillment point of view, "this is going to give brokers a more streamlined process of uploading documents into Community Trust Café and ultimately help our team go through documents quicker and more efficiently," said Jason Galea, director of residential lending.
"We are extremely excited about the launch of this tool," Galea added.
Ultimately, it allows Community Trust "to react, respond and fulfill conditions faster and more seamlessly than ever before as brokers and underwriters are essentially working on different sides of the same platform - there's no disconnect between the roles," Armstrong said, adding that brokers can also get instant updates on the status of their deals through conditions management.
Many of Community Trust's updates spring from the feedback of broker partners, specifically the regular insight from the broker advisory council, and so far the Conditions Manager is being hailed as a strong, useful feature that has all the attributes brokers wanted to see - and delivering on what they want is always the ultimate goal, Armstrong said.
While 2021 was an incredible year that provided an opportunity for Community Trust to continue to invest in the processes and technology required to be a best-in-class provider, Armstrong's confident it's going to be an even better 2022.
"We're already asking what's next: let's keep pushing, let's keep going in our never-ending, continued pursuit of excellence," Armstrong said. "Brokers want better service and better technology, and we're truly bringing them both heading into 2022 and beyond. Brokers don't have to choose between service and technology - they can have it all at Community Trust."
A privately held Canadian company in operation since 1975, Community Trust prides itself on a creative and optimistic approach to finding you the best options, executed by experienced and capable experts in the financial services field.