Despite their proliferation in recent years, most lenders remain reticent about doling out mortgages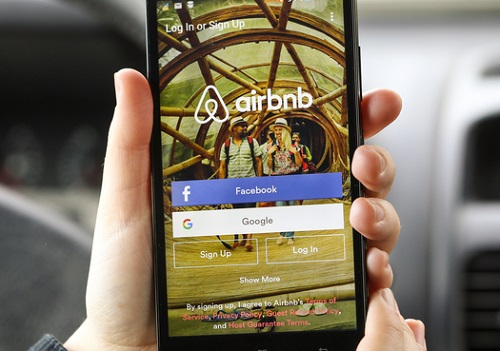 Airbnb rental properties have proliferated in recent years, but most lenders remain reticent about doling mortgages out for short-term rental properties.
"Lenders are pretty uncomfortable with Airbnbs," said CanWise Financial President and Broker of Record James Laird. "They don't really have a mortgage with terms and conditions for Airbnbs; it's usually owner-occupied or long-term rental. There's nothing with short-term rentals, and just like with student housing, lenders are uncomfortable with Airbnb."
But might they come around? The opportunity is there, but assessing short-term rentals isn't dissimilar from a borrower with erratic remuneration.
"I think it could be a good opportunity for a lender to design a mortgage for properties that are going to be listed on Airbnb," continued Laird, "but the challenge will be assessing what that income could be. It could be higher, but it's far more variable. If someone's income is 100% commission, it's tough to know what that income is versus somebody with a salary. If Toronto has a bad summer and no one comes here, maybe you won't rent it at all."
Banks are inherently conservative and don't typically lend unless their approval can be quantified. However, according to Mortgage Architects broker Joe Sammut, there's another reason.
"I believe the reason they're somewhat reluctant to use Airbnbs is because individual rooms could be rented out and then they'd essentially be running a rooming house, and banks have frowned upon that for many, many years," said Sammut. "They're trying to avoid people using rooming houses and renting by the hour and by the night."
Sammut is torn on whether or not major lenders should begin underwriting Airbnb properties. He agrees that, from a revenue standpoint, they're leaps and bounds more lucrative than long-term rentals, but until something concrete is developed to prove the revenue stream, Sammut isn't sure Airbnbs are worthwhile ventures for lenders.
"Things get difficult from a security standpoint because there's nothing long-term and concrete, and that shows a revenue stream, so from that standpoint I'd say no."
Davelle Morrison is a realtor and real estate investor, and she recently bought a sixplex in Prince Edward County with friends. However, the partners self-financed the purchase by using equity they had in other properties, and in the process parried exorbitant interest rates that would have otherwise cut into their investment.
"When you go to get a property financed—let's say you have a fourplex or fiveplex as a long-term rental—you would just be able to give the bank your rental agreement, and whether they're one-year agreements or month-to-month agreements, they'd accept the dollar amount as fact and they'd give you the financing," said the Bosley Real Estate agent. "But if you tell them it's Airbnb and it's for short-term rental, the bank wants nothing to do with you, so I think there's a huge business opportunity for people who are willing to finance Airbnbs because it is legitimate income."
Private lenders presently finance Airbnb properties, but their rates can be eye-popping.
"We didn't want to go through private lenders who'd charge 7% when I already have equity in my primary residence and I can take it out at 4%," said Morrison. "Why would I pay somebody else seven?"