Brokers are now able to leverage a new feature in Lender Spotlight, filtering for alternative lenders to easily find the right mortgage for their clients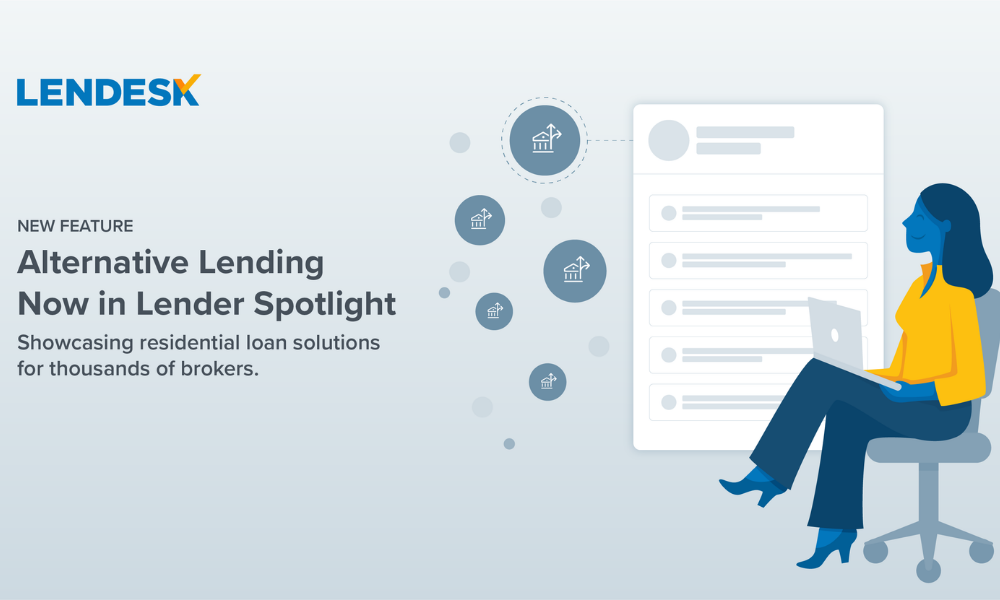 Already an industry loved product, Lender Spotlight is getting even better. This month, it was announced that a newly created alternative lending section had been added. The section aligns with the same intuitive filter experience already provided in Lender Spotlight, but with specific criteria commonly used with alternative lending loan solutions.
It is complimentary to all users. Current users can access it immediately, while new users are encouraged to sign up for free and gain access to thousands of lender products.
Alternative lenders looking to showcase their residential loan solutions are able to find out more and sign up. Once onboarded, alternative lenders have full control of their loan solutions, with a portal that allows a lender to upload and manage their loan solutions, as well as tag loan solutions based on specific business offerings to help control what appears to brokers.
"Canadian mortgage professionals already leverage Lender Spotlight to connect with thousands of lender products," said Alex Conconi, founder and CEO of Lendesk. "Now, brokers can take a closer focus on alternative lenders with the dedicated alternative lending section of Lender Spotlight to find the best lender for their clients and provide more possibilities for Canadians to buy a home."
The alternative lending section of Lender Spotlight currently features residential loan solutions from more than 20 lenders - including Alta West, VWR Capital, Alpha August Real Estate Advisory (AAREA), and Fisgard. Lendesk will be adding more alternative lenders to the product each week. Additionally, commercial and construction loan solutions will be considered for an upcoming cycle.
In addition to the alternative lending section of Lender Spotlight, Lendesk added the Compare and Share feature to the product last year. Through this feature, mortgage brokers across the country compare different lenders' mortgage rates and comprehensive policies, line-by-line, in real-time. Brokers can then export them as a package to be easily shared with clients in a secure, professional and accessible way.
Lender Spotlight is also integrated with Finmo, Lendesk's digital mortgage application product. Through this integration, brokers can use Lender Spotlight to search and qualify thousands of products and suggest responses based on specific deal criteria.