Lender's national sales manager on what brokers should remember about the private space currently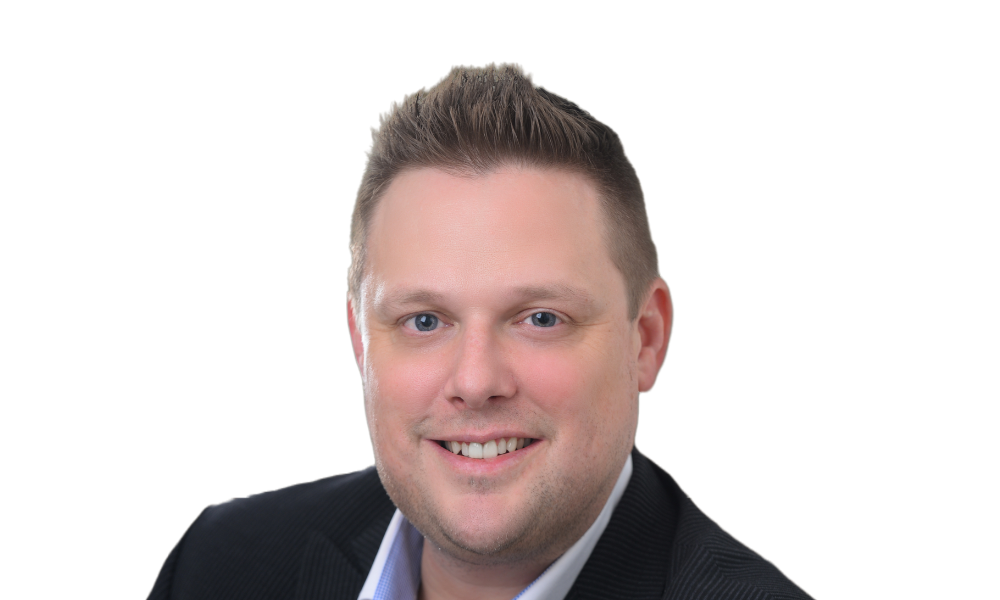 This article was produced in partnership with VWR Capital Corp.
Balancing borrower needs with investor appetite has always been a key consideration for private lenders – and in the current volatile economic climate, striking a sweet spot between the two is more important than ever.
VWR Capital Corp. national sales manager Steven Lang (pictured) told Canadian Mortgage Professional that his company has been mindful of both in 2023, slightly adjusting its lending guidelines to ensure investor money is being lent responsibly in turbulent times while borrowers are also catered for.
That's an approach taken with the best interests of both parties in mind, Lang said, with unpredictable property prices and economic uncertainty some of the biggest themes of the year to date.
"We've always leaned to being a more conservative private lender," he explained. "However, when you see trends in the industry such as presale purchases with valuation differences, as an example, you make some adjustments so you're not putting investors at risk – or more importantly you're not putting borrowers in a situation where they might be in a negative equity situation right off the start.
"When there is a large gap in a short period of time between the purchase price and the appraised value, on these new builds, a deeper review is required to ensure that equity position is strong."
Lang said VWR has been able to turn over its book and renew mortgages at new rates even in a difficult market, a big positive for investors, while on the borrower side the company often offers rates that can be below those on the market.
"Today if we're at 10.25%, and renewal was coming off, for example, a 5.99% rate, we're doing our best to ensure we are fair with the rate and in many cases, that may mean we don't have to go all the way up to 10.25%," he said.
"We typically will look at how much our cost of funds have increased over the previous one-year term of the mortgage along with our return projections for investors. At times, that difference can be slightly lower than the market rate. Even a small difference can help cash-flow concerns for the clients at the end of the day."
What do brokers need to keep in mind about private lenders?
A familiar frustration for brokers in the current market is fighting to get deals approved, particularly with many lenders adopting even stricter guidelines. For Lang and VWR, one of the most important components of the broker-lender relationship at present is sitting down and explaining the rationale behind a more conservative approach to valuations – namely, how damaging it can be to a lender's book if it doesn't scrutinize the property valuations on deals more closely.
Private lenders paying out competitors' mortgages, meanwhile, often has signs of borrowers just delaying the issue, Lang said, rather than addressing it head-on. "Brokers should realize that another year of prepaid payments and going further into debt just to live in the same house isn't always the right solution," he said. "We're starting to notice those things."
Investors are especially wary of the prospect of foreclosures and borrowers missing payments in the current market, Lang said – but VWR's approach is one that's maintained stability and security in its book.
"Investors read the headlines, but our book has grown, and proportionately our defaults are relatively the same," he said. "And that's because of our approach that we've taken to lending and not putting our investors at risk, either now or in the future."
Why patience is a virtue in the current private lending market
With some private lenders unable to fund deals in the current market, and others taking a step back, the likes of VWR have seen huge demand among brokers and borrowers hoping to land their deal with a strong lender.
Top of mind for brokers, Lang said, should be that the company is always eager to help them and their clients – but that its diligent process for assessing deals is one of the main reasons it's in such a strong position today.
"Everybody wants things yesterday. It's about having a little more patience because deals aren't as easy as they were a year ago," he said. "We don't want to be in the business of just taking an order and fulfilling that order. There is a lot that we have to consider so that we're doing what's in the best interest of all parties involved."
Steven Lang is national sales manager for VWR Capital Corp., a private lender based in Canada.