CEO on the past, present and future of the mortgage broker profession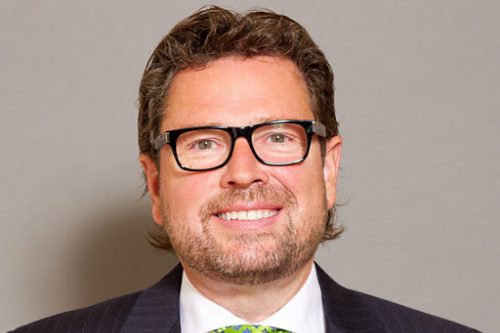 It's fair to say that Ron Swift (pictured) has seen and done it all in the mortgage industry.
In his role as chief executive officer of Radius Financial, the industry stalwart leads one of Canada's largest independent mortgage lenders, a position he's held for nearly a decade.
As a 2012 recipient of the CMAs Lifetime Achievement Award, an inductee to the Canadian Mortgage Hall of Fame and the first Canadian ever to get his US designation as a certified mortgage banker (CMB), he's chalked up an impressive range of accolades throughout his career.
Yet it all began for Swift as a mortgage broker in 1983, getting his start in Vancouver before switching over to the lending side with Mutual Life (later MCAP); as he told Mortgage Broker News, his passion for the brokering side of the mortgage space has never left him.
"As a lender that's only been in the mortgage broker space, and having started my career as a mortgage broker, this is all I've ever known: the mortgage world from the brokering side and the lending side," he said. "I've never been a retail banker, so to speak."
Swift's tenure in the industry has seen him serve as a regional manager for Mutual Life and First Line in BC, before rejoining Mutual in 1994 and eventually leading MCAP Service Corporation as president and COO. The prominent role he's played as an industry advocate – he served as chair of Mortgage Professionals Canada and on various committees – means that he's well placed to assess the growth of the mortgage broker profession in Canada.
Read next: Casciato ready to drive growth at Radius Financial
"When I started out, mortgage brokers would have maybe comprised 5% of all mortgage activity in Canada," he said. "I sat on a lot of committees with focus groups, industry groups and advisor groups in the early days, and it was becoming very obvious that the value brokers brought to the mortgage process and to consumers was undeniable.
"The number of advisory roles that we now play in trying to educate a consumer around the homebuying and mortgage process has really blossomed over the last number of years. Brokers have been able to be part of a borrower's life from the time they buy their first to their last home, and are continuing to add value through the amount of education they're undertaking."
The "real choice" provided by brokers to consumers, Swift said, has helped contribute to the prevalence and success of non-bank lenders in the mortgage space in recent years, steering customers through their available options and helping them secure the best product for their specific circumstances.
"There are significant differences to the type of mortgages that customers can get, and the product they select up front can make a big difference to homebuyers financially," he explained. "Having someone there that is an expert, a professional to provide you with that advice, is invaluable.
"That's the reason that I think the mortgage brokerage community has remained resilient throughout all the difficult economic times that we've had, between financial crises and the pandemic. Brokers are there for you whenever you need us, 24/7, and that has kept us at the forefront for consumers."
It's that appreciation for the mortgage broker profession and the value it can add to the mortgage process that will keep it front and centre in Radius's priorities for the future, with Swift forecasting substantial opportunity in the coming years.
"Mortgage brokers are going to be our core origination channel; through technology, we can start to tailor our products to fit certain market segments and broker models," he said. "I think to be that flexible lender, we need to be whatever you need us to be as a broker.
"Whether it's a small mom-and-pop broker or one of the larger broker networks out there, we're focused on having that flexibility internally to adapt to whichever model."
Swift said that the ability to tap into international funding sources, particularly when dealing with new potential homebuyers coming into Canada from abroad, was likely to play an increasingly prominent role in the industry in coming years.
Developing the capacity and scale to be able to manage and offer funding to a variety of different customers, he said, was a key priority for Radius.
Ultimately, Swift said that with the mortgage industry constantly finding new ways to improve, an exciting future lay ahead for mortgage professionals. "This industry continues to evolve and change every day," he said.
"Being a part of those changes has been tremendously rewarding: seeing how we've grown as an industry, and all the people that we've helped to find homes for over the years. I feel very proud about what our industry has done and how it's progressed over the years."
As for his own sterling career? Swift says that his success has been borne out of his great affinity with the industry and its members – making his time in the mortgage business a labour of love more than anything.
"If you love it like I do and you truly care about your customers – whether brokers or borrowers – it's just a very rewarding industry," he said. "This industry is so much better than it was 10 years ago – and the next 10 years are going to be even better.
"If it's better for the industry, it's better for consumers, and that creates long-term sustainability. This industry can truly give you a long and rewarding career."
The last word on Swift goes to Alex Haditaghi, founder and chairman of Pacific Mortgage Group, who knows the industry veteran better than most.
"Working closely with Ron and having him as Radius's CEO and our leader for the past 10 years has been a great experience and an honour," he told Mortgage Broker News. "As an entrepreneur, you couldn't have asked for a better business partner and role model.
"Ron is a person of high integrity, ethics and values, with a tremendous knowledge and passion about our industry, technology and running a successful business."
High praise indeed.