Figures valid as of the end of day May 11, 2017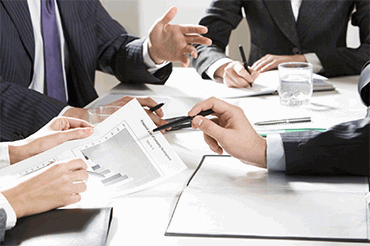 Embattled lender Home Capital Group Inc. has provided an update on its liquidity position, with liquid assets at around $962 million as of end of day May 11, 2017.
"Combined with the undrawn amount of $600 million under the Company's $2.0 billion credit facility led by HOOPP, the Company's aggregate available liquidity and credit capacity totaled approximately $1.56 billion," Home Capital stated on Friday (May 12).
"
Home Trust
's High Interest Savings Account (HISA) deposit balances are expected to be approximately $125 million on May 12, 2017 after the settlement of transactions that took place on May 11, 2017."
"Total Guaranteed Investment Certificate (GIC) deposits, including Oaken and broker GICs, stood at $12.52 billion and Oaken savings accounts stood at $155 million as at May 10, 2017," the lender added. "Home Trust's GICs and HISA deposits are eligible for Canada Deposit Insurance Corp. coverage."
Early last week, Home Capital Group Inc. announced that three veteran business executives—Canadian Coalition for Good Governance founder Claude Lamoureux, former Ontario Municipal Employees Retirement System CEO Paul Haggis, and former Bank of Montreal senior vice president of real estate Sharon Sallows—will be joining its board effective immediately.
The lender has also found a measure of support in
Dominion Lending Centres
, as president
Gary Mauris
expressed confidence over Home Capital's prospects.
"Given the recent news that Home Capital Group will be implementing significant policy changes around their lending criteria, Dominion Lending Centres is proud to stand by Home Capital, and will resume recommending their mortgage solutions to our clients," Mauris said.
"Dominion Lending Centres has full confidence that under new leadership, Home Capital Group will develop additional sources of funding and will continue serving Canadians with unique mortgage solutions."
Related stories:
Home Trust backed by influential player
Agonized Home Capital appoints new directors