Community Trust believes that educating clients on the basics is a valuable business-building technique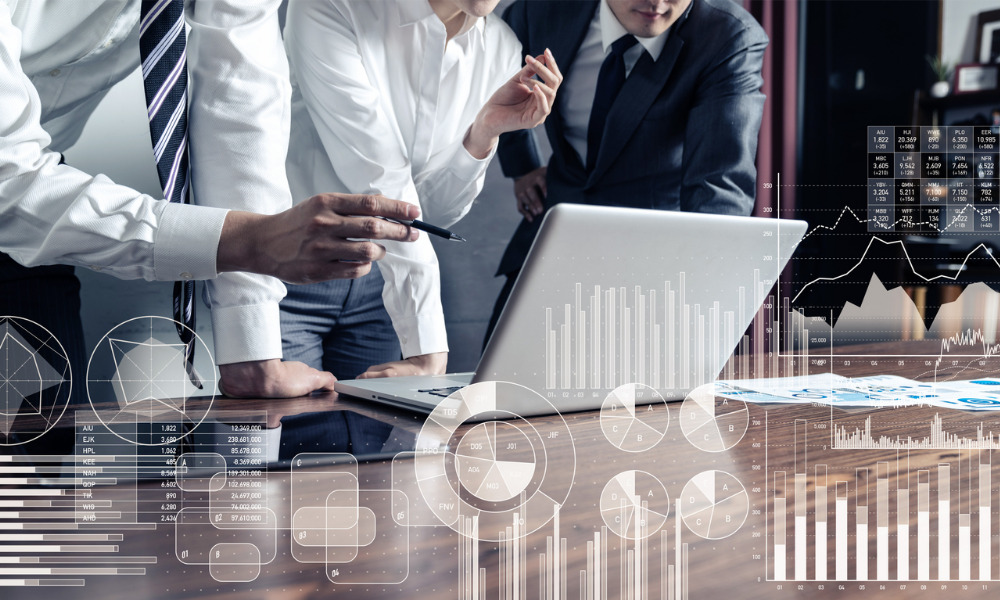 This article was produced in partnership with Community Trust
Mallory Hendry of Canadian Mortgage Professional sat down with Daniella Marasovic, internal business development associate at Community Trust, to discuss how helping clients with financial basics is a value-add to brokers' services.
Financial literacy is defined as general or extensive knowledge or skills which are used to make informed personal financial decisions. During the month of November, also known as Financial Literacy Month, organizations across Canada are encouraged to spread their knowledge of financial literacy by hosting events or sharing helpful resources. The end goal is to help Canadians understand and feel empowered when it comes to managing personal finances.
"This includes understanding your credit bureau, the cost of credit, assembling a financial plan, saving for your goals and cleaning out any financial clutter," says Daniella Marasovic, internal business development associate at Community Trust. "All of these are strongly intertwined with the mortgage industry and a are huge determining factor in whether or not a client is financially fit to afford a mortgage."
November or not, financial literacy is an ongoing conversation at Community Trust, both internally and externally, Marasovic says. They hold monthly internal sessions that focus on both personal well-being as well as industry specific knowledge to "further increase our expertise and knowledge of the products and services our company offers so we may confidently pass the most up-to-date knowledge along to our customers, clients and brokers" and the learning and development team also hosts biweekly training sessions.
Community Trust also has a weekly newslettercalled Community Connection, and during Financial Literacy Month they include a tip every week on how to be more financially literate, such as how to increase your savings or build a budget. Whether brokers use these words of wisdom in their personal lives or pass them on to their clients, "we're putting it out there for them because we care deeply about making all Canadians much more financially successful and secure," Marasovic says.
Financial literacy is especially important this year as everyone continues to manoeuvre through the COVID-19 pandemic. The fallout of the pandemic, especially at the beginning when millions of employees were being laid off and businesses were forced to close or shut down permanently, left people in extremely tough and vulnerable financial situations. It reminded everyone of the importance of, for example, emergency savings plans.
"If not before, the pandemic has made people more aware of their spending, budgeting and debts," Marasovic says. "On the mortgage side, one example of how the pandemic forced Canadians to become more financially aware is how many sought refinances to consolidate their liabilities such as credit card debt into one monthly payment at the lowest interest rate possible."
For brokers, financial literacy should be an ongoing discussion with their clients. It's paramount that brokers thoroughly review clients' financial situations and place them in a product that best suits their needs — and will save them money in the long run, not the opposite. When discussing options, it's important that brokers are honest, transparent and have the client's best interests in mind before anything else, Marasovic notes. They should ask detailed, specific questions and ensure their clients fully understand any documents they sign.
"It's a broker's duty to explain everything so the client feels they're entering a financial situation confidently," Marasovic says. "Day-to-day, this is what they should be doing — they're there to educate."
Once they've got the client's information, a broker knows immediately if something will work or not. If they go too far out of their way to make something work, they're actually doing their client a disservice and can put them in an uncomfortable situation. Brokers should be having the hard conversations that drive home the fundamentals of finances to explain why buyers shouldn't stretch themselves too thin.
Outside of when they're buying, financing or renewing, brokers can also share this critical information with clients through their own newsletter, for example. It keeps the relationships intact and providing information on the basics of mortgages and finances generally is a great option because many people don't know the fundamentals, Marasovic says.
Given the financial state of things, such as the rate of inflation in Canada, it's also become especially important for the younger generation to be fully aware of finances. It's tricky for them now, Marasovic notes, and by understanding basic financial concepts they'll have a head-start in making sound financial decisions in the future. This means there's an audience of people getting into the market that need that knowledge, and that's another real opportunity for brokers to spread the word on financial literacy as well as grow their book of business.
"Send emails, educate them, talk to them more — get in touch with clients and prospective clients to make sure they're in a good spot," Marasovic advises. "Our finances are part of our every day life, at every stage, and something that should be cared for on an ongoing basis. It's not something that goes away."
A privately held Canadian company in operation since 1975, Community Trust prides itself on a creative and optimistic approach to finding you the best options, executed by experienced and capable experts in the financial services field.