Making Mortgage Global 100 list reflective of years of concentrated effort and serving the industry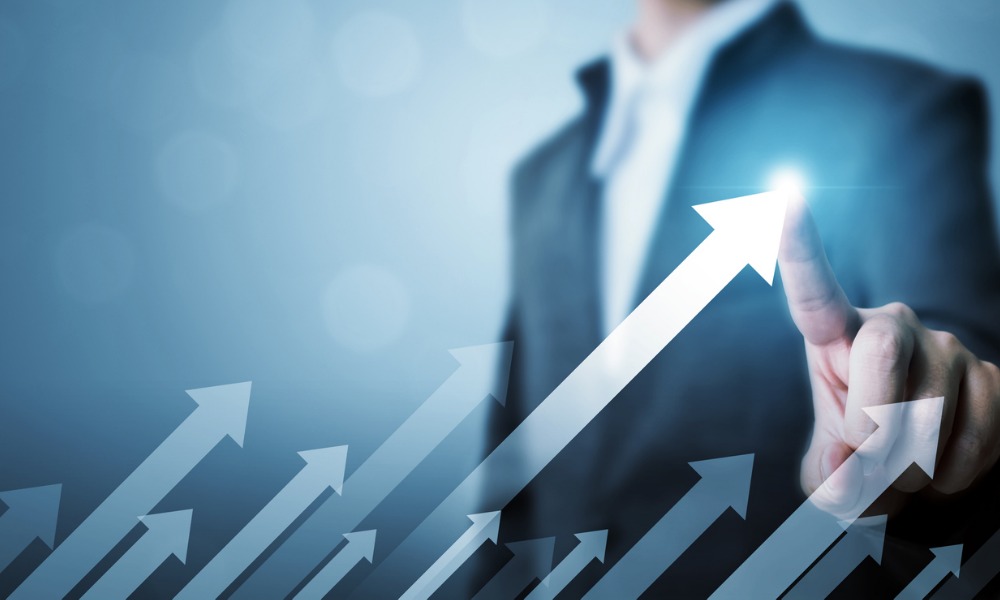 This article was produced in partnership with Community Trust.
Mallory Hendry of Canadian Mortgage Professional sat down with Rajesh Raut, chief financial officer at Community Trust, to discuss his success past, present and future.
When Rajesh Raut was offered an opportunity to work at Community Trust, he was intrigued. He'd been an integral part of the growth and success of his prior company, and "now here was a chance to do it all over again - but do it better."
"This was a company that had great business plans," Raut said. "Community Trust's drive to transform the Alt-A space was compelling, and I knew I'd be able to leverage my experience. This was an opportunity that was difficult to pass on - so I grabbed it."
And Raut, who stepped into the role of chief financial officer in 2019, has only praise for the company. "It's been great from a career perspective, great from a Community Trust perspective and great from an industry perspective," he said.
Raut's field of expertise is finance - he's a chartered accountant with CA designations from both India and Canada - and though he has diverse experience in various industries, it's always been the financial services sector that interested him the most. He said "it's broad and focused at the same time. It covers banking, investing and insurance, which are integral to the lives of every individual in every country, and is one of the most important and influential sectors in an economy."
Starting his career at Arthur Andersen, Raut said the company served as a great training ground and he focused on honing his skill sets. Moving on to KPMG, Raut zeroed in on banking, financial institutions, and took an interest in learning more about real estate: "What it really is, what it brings and what the challenges and opportunities are," he noted - before joining CIBC.
There he got a feel for the big banks and the challenges faced by large entities with many diverse businesses, and with SOX compliance new at the time Raut was instrumental in CIBC's controls revision process which played a large part in his better understanding of the bank's customer base, its branches and how it contributed to the biggest industries, including mortgage. Raut's next career move was joining Equitable Bank, where he learned the nuances of the Alt-A space. Equitable was then a smaller company that was just getting into the single-family business and he "walked the journey with them" as they rose among the ranks to become Canada's eighth largest independent Schedule I Bank.
Raut's progressive and diverse experience meant he came aboard Community Trust a decisive leader with a proven track record of strengthening finance functions, developing and empowering people and generating desired results - and the industry is paying attention. Raut was recently included on Canadian Mortgage Professional's annual Mortgage Global 100 list, which shines a spotlight on industry professionals who are making a positive difference and driving change across the sector. While he calls it a privilege to be part of the elite group, he noted it isn't about short-term achievements but rather recognition of what's been done by these heavy hitters over time.
"This is years of concentrated effort and serving the mortgage industry - the brokers, the clients, the deposit holders - and success is not doing one big thing well, but many small things consistently well," Raut said.
Over the last few years, in the thick of a global pandemic, Raut further positioned Community Trust as a leader in the space and said the company was "able to navigate through a difficult time and become a stronger cohesive unit."
"Our mission is 'We care deeply about helping Canadians become much more financially successful and secure' and has always been at the forefront," he said. "We collaborated with our brokers, built trust with our customers and supported our employees, who in turn supported us immensely."
There was no better time than shifting to a virtual environment to test new systems and processes that Community Trust had been putting in place, and they were one of the first to get up and running with few interruptions. It's paramount to help brokers and customers in every possible way, "and that's where we're getting noticed," Raut said, adding people are recognizing what Community Trust brings to the industry - better and more innovative ways of doing business.
Along with always acting with integrity, Raut believes in constantly striving to make things better and a big part of that is keeping in touch with emerging trends, especially as the industry goes through a transformation. Increasingly disrupted by technology - and COVID-19 only compelled everyone to move faster, Raut noted - the mortgage ecosystem is going digital. Today everything from securing a homeowner's title insurance to creating a new listing has been digitized, and customers are seeking instant gratification as the world becomes increasingly hyperconnected.
"Whether it's individuals or it's companies, they have to think about these things if they want to not just grow but survive in this industry," Raut said. "We've got to stay in touch with what's next."
Raut continues to play an active role in the industry's evolution at a company level and at a personal level, noting that for him those things are interconnected: his growth comes by growing Community Trust. He embraces the challenge of using his expertise to move the company further along on its journey, and his goal is always to contribute - if he's not contributing, he believes he doesn't belong in that organization or space.
Heading into 2022, "the company has plans, I have plans for the company, and we want to execute those plans in the next one or two years," Raut said, adding the aim is to "transform the industry and really disrupt it," and as always he's looking forward to seeing the fruits of his labour.
"I have a personal challenge for Community Trust: I want to see it at its very best, at the very top - and I want to get it there," he concluded.