The lender is taking a stand and leading the charge when it comes to this critical mission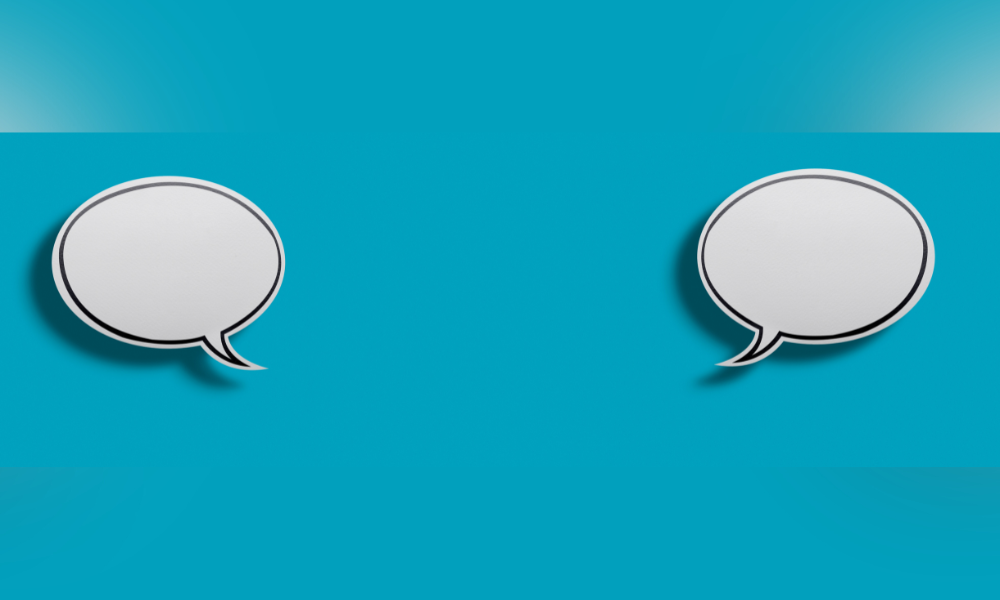 This article was produced in partnership with CWB Optimum Mortgage
For CWB Optimum Mortgage, 2022 was a year of action. And while that included an even more robust contribution to Financial Literacy Month (FLM), such as FLM content on social media and in broker emails all November long, CWB Optimum Mortgage has always believed strongly that what the month stands for extends far beyond November's 30 days – and in 2022 it decided to really reinforce its commitment to that belief.
"It's our corporate responsibility to educate brokers and clients year-round, and we take that very seriously as a national Canadian mortgage lender and a division of Canadian Western Bank," said Melissa Arrieta-Lakusta, manager of marketing and advertising at CWB Optimum Mortgage. "This past year we've been a lot more visible in the market, participating in discussions that matter always with the goal to better serve our brokers and clients."
CWB Optimum Mortgage took to the big stage, participating in panels as speakers and sponsors – a CMP Specialized Lending Power Panel discussing the importance of alternative lending and what that landscape will look like in 2023, as well as a lender panel at CMP's first ever Canadian Mortgage Summit, for example – and in smaller scale events such as Rejean Roberge, vice president of CWB Optimum Mortgage, taking part in a fireside chat with Tanya Hayles, founder of Black Moms Connection, at TEDxToronto. That initiative drove home the idea that there is power in continuing conversations that matter, whether it's a professional event in front of a large audience or an intimate chat between two mothers. Simply by getting involved, you're able to make a difference, Arrieta-Lakusta said, adding that "we're taking a stand for something we believe in, and that's educating clients and brokers alike."
The approach underpinning these industry contributions is CWB Optimum Mortgage's dedication to finding opportunities to take part, be present, and add their voice to the conversation. Not only does this showcase their expertise and dedication in the space, it also leans into their brand promise: 'We're obsessed with your success'.
"For us that means homing in on being that educational lender and empowering brokers with what they need – especially to have difficult conversations with clients," Arrieta-Lakusta said. "The lending landscape is changing and we're mindful that brokers and clients need different support. We're able to shift, provide brokers with tools they may not have needed in the past, and look ahead at what innovative solutions may look like for our brokers and clients as we go into 2023."
Now more than ever Canadians want to be educated about their mortgage and it's in the clients' best interest to lean on their mortgage broker who, after all, is the expert. It's important for the client to not only understand their mortgage, but for the mortgage broker to play match maker and pair the client with a lender that best suits their needs – not only for today, but also for tomorrow. So while getting a good deal that results in a lower mortgage payment is important, rate is not the only factor a client should consider. Financial literacy is learning how to better manage those major decisions, and "the more accessible, and comprehensible we can make information the easier it will be for brokers and clients to understand our mortgage solutions and the options that are available to them," said Arrieta-Lakusta. Ultimately, CWB Optimum Mortgage strives to deliver financial education in a fun and engaging way, with the goal of making "mortgage speak common language and easily digestible for all."
"When we look at helping our brokers make informed decisions for their clients and helping clients to make the best decision for themselves, that's where Financial Literacy Month really ties in," she added.
This year, CWB Optimum Mortgage is talking about all things financial, educating and celebrating Financial Literacy Month through social media posts and broker emails sharing tips, tricks, and tools. But this isn't a trend that will fade with the fall: the plan is to continue it into the New Year, with the recognition that acting as an educator in the space is a continuous work in progress.
As the Bank of Canada continues to hike rates and clients on variable rate mortgages continue to feel the impact of corresponding payment increases, clients will continue to turn up the heat on the industry to share their knowledge and it comes back to CWB Optimum Mortgage's corporate responsibility to do just that. Stepping up to practice what they preach and seize every possible opportunity to educate is a formidable undertaking, but it's one their team is more than up for in 2023 and beyond, Arrieta-Lakusta said.

"There's a gap that needs to be addressed – and we need to be the ones to lead the charge," she said.