Whether trends are good or bad, the important thing is finding opportunities in any environment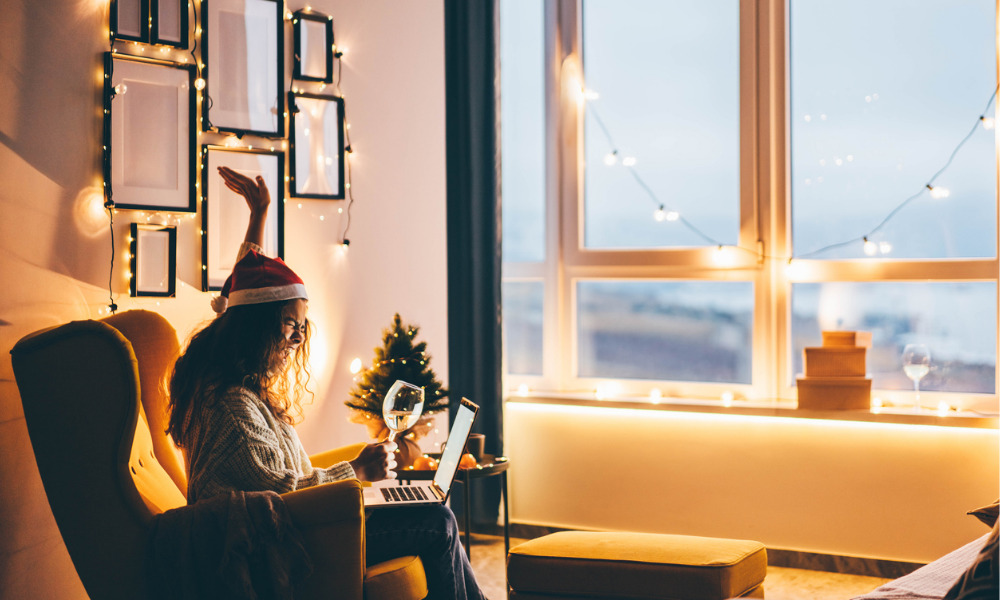 This article was produced in partnership with Community Trust
Mallory Hendry, of Canadian Mortgage Professional, sat down with Chris Anemaet, business development manager at Community Trust, to find out what he's keeping an eye on heading into the New Year.
As 2021 comes to an end, one trend Chris Anemaet will be happy to see continue in the New Year is that of "a continued focus on service excellence and advancement within the alternative lending space."
The 2020 real estate market saw more and more Canadians purchasing homes, consolidating debt, and focusing on financial health. Alternative lending continued to be a key part of that space. Low interest rates across the industry in both prime and alternative lenders allowed Canadians to achieve their home ownership goals. The focus shifted manually to lenders who could provide solutions to meet the ever-changing borrower demographic, provide technology to meet the demand, and provide leading service.
Community Trust met demand on the service side of the equation, introducing the Mortgage Advisory team, a group of individuals working exclusively to assist broker partners. Brokers can access a team member familiar with policy, can relay messages, and even in some cases make simple material changes.
"That's a benefit in a space that's so competitive - getting someone on the phone who's not just a customer service rep but somebody with industry knowledge, is a huge adjustment Community Trust has made to service its broker partners and they are telling us they love it," Anemaet, a business development manager at Community Trust, said.
Although he admits if he could accurately predict trends he'd likely be a consultant or making the big bucks on stage doing public appearances, Anemaet said the reality is whatever a specific trend is doesn't matter as much as the ability to find the opportunity it offers.
Trends are tough to predict, what happened in 2020 and 2021 were not in any of the forecasts five or 10 years ago. "Trends, good or bad, are always going to affect the marketplace and what a good broker or lender will do is continue to provide solutions for the client," he said. "Community Trust wants to be at the forefront of providing solutions for Canadians. The market will change but our mindset as a mortgage lender won't - it's about adaptability and providing solutions."
Going forward, Community Trust is leveraging a positive mindset and continuing to find opportunities in the marketplace "to better ourselves and our service for brokers," Anemaet said. Everything that was introduced in 2021 came directly from what brokers said they wanted - the broker hub called Community Trust Café, the Mortgage Advisory team - and Community Trust delivered. The New Year may mean improvements to those existing service enhancements, or further technology enhancements such as the recently released Community Trust Café mobile app which reflects the lender's awareness that brokers are not sitting at desks any longer, Anemaet said.
"Having the power of an update in your hand is an awesome development," he said. "Has your deal been received? Is it in underwriting? Is it approved? Do you want to communicate with the underwriter specifically? Putting that information at brokers' fingertips with an application is something I'm sure if other lenders don't currently have, that's the direction they're going - and ours is only going to improve from here."
In a marketplace where you're looking at increasing property values, both brokers and lenders need to use enhanced due diligence to put Canadian homeowners in a solid position for not only their current mortgage but their next mortgage, Anemaet noted, adding that's a big part of it - helping broker partners put their clients in the best situation possible.
"Our focus in the New Year is being at the forefront of the space," he said. "We're constantly making the effort to provide a great service experience, and speed and efficiency through cutting-edge technology - and that goes hand-in-hand with our effort to offer products and rates that provide solutions for our brokers partners."
A privately held Canadian company in operation since 1975, Community Trust prides itself on a creative and optimistic approach to finding you the best options, executed by experienced and capable experts in the financial services field.