Lower transportation costs will help alleviate home affordability pressures in Toronto's inner-city area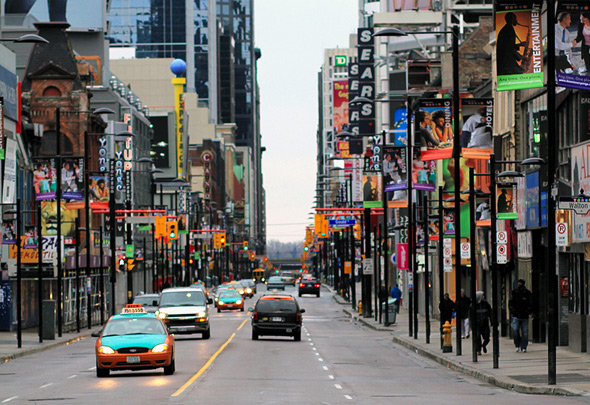 While federal and provincial policies are currently aimed at alleviating either housing supply or demand issues to improve GTA housing affordability, a markets observer recently stated that the most effective step on the governments' part would be to spend more on the region's transit options.
Fortress Real Developments senior vice president of market research and analytics Ben Myers argued that the cheaper transport costs stemming from an improved transit network will make lower-priced homes in the GTA's out-of-the-way locales more viable choices for would-be buyers—thus alleviating overcrowding pressures in the inner city.
"I've always pointed to additional transit spending," Myers said in an interview with BuzzTV last month. "There's a lot of areas now that wouldn't be viewed as the neighbourhood that people want to live in and part of that is…[these areas] just can't get access to good jobs."
"If we could add additional subway lines, if we could add more transit, if we could do more service on the GO lines and quicker access to move people throughout the Greater Toronto Area — I think that's one of the key things, to allow people from different markets to move around and access those jobs," Myers added.
"People want access to good jobs. So the easiest way to do that is just to move people quickly."
Recent numbers on the Toronto real estate sector indicated that the market is on overdrive, with the
Teranet
-
National Bank
Composite House Price Index showing that home prices in the city increased by 20.9 per cent year-over-year in January, and the Canadian Real Estate Association (CREA) stating that average home resale prices in Toronto saw a 22.6 per cent annual increase in the same month.
"Let's drop the pretense. The Toronto housing market - and the many cities surrounding it - are in a housing bubble," BMO Capital Markets chief economist Doug Porter wrote in a research note in mid-February. "Toronto and any city that is remotely within commuting distance are overheating, and perhaps dangerously so."
"A random sample of homes that sold this month alone shows a median selling price of 25 per cent over asking, with not one staying on the market longer than eight days. Even pigs are flying in this hurricane of a market," the economist added.
Related stories:
Builders' and agents' suggestions on improving access to home ownership in GTA
Big banks are freaking out about Toronto real estate