Tanya Lucente of Community Trust speaks about the traits that account for professional success and influence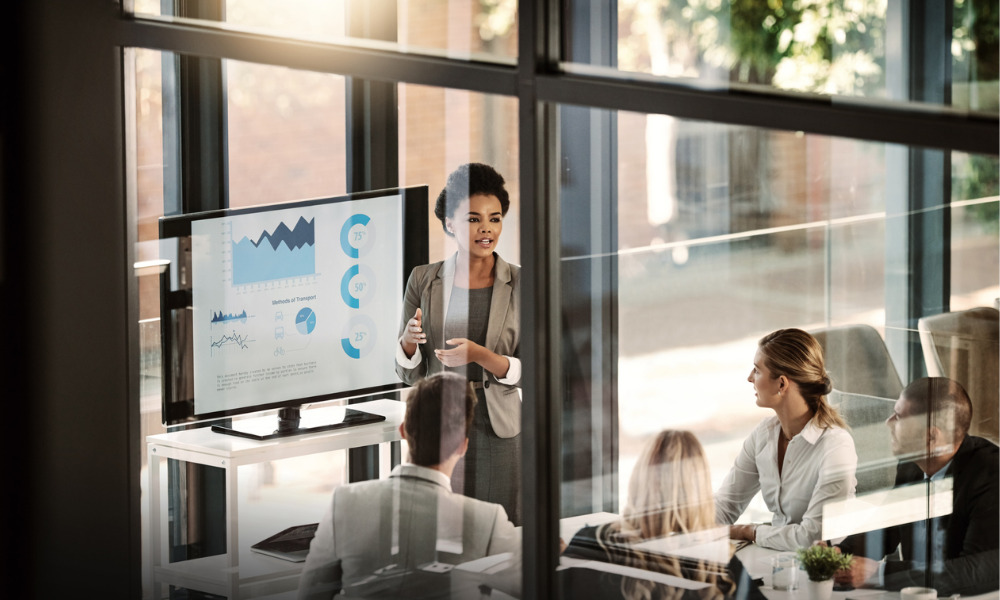 With trust, integrity, collaboration and responsiveness as its core values, Community Trust has been known, since 1975, for offering flexible alternatives to the products and services of traditional financial institutions. The company's standards are embodied by its partners and associates, including Tanya Lucente, a residential mortgage underwriter who has been recognized as one of Canadian Mortgage Professional's Women of Influence in 2021. In an interview with CMP's editor Fergal McAlinden, Lucente describes her career progression and shares some advice for those who want to succeed in the industry.
Lucente recalls starting with a part-time job shortly after high school. Although she initially wanted to travel the world as a flight attendant, she decided to take on an administrative role in a mortgage company. Her passion for brokerage and customer service has pushed her up the ranks, and, before joining Community Trust, she spent a part of her career with large firms such as TransCanada Credit Union and Wells Fargo.
With over 20 years of professional experience, Lucente is confident in women's ability to deliver what the industry needs.
"I just think women are natural-born leaders. We have patience … [We] stand true [and] stand by one another, and it's a true reflection of yourself on how you speak to people, how you handle situations, all of that fun stuff. It's an everyday thing, and [I believe that when you] love your job, you're also able to empower other people who work with you," she said.
Lucente emphasizes the importance of women's representation, particularly in roles where they can ensure an overall positive experience for customers. She says that by assisting her clients thoroughly in the purchasing or refinancing process, she has made an impact and gained repeat customers over the years.
For early-stage professionals, Lucente's advice is clear: "Be confident, be patient and know that you can do it," she said. "Never be afraid to ask questions … We definitely learn from one another along the way. [Being] a young individual starting out in your career path, just know you can do anything you set your mind to … Never be afraid to try anything new because you just never know where it's going to take you."