One of Canada's largest banks reacts positively to Toronto's cooling market; predicts rate increase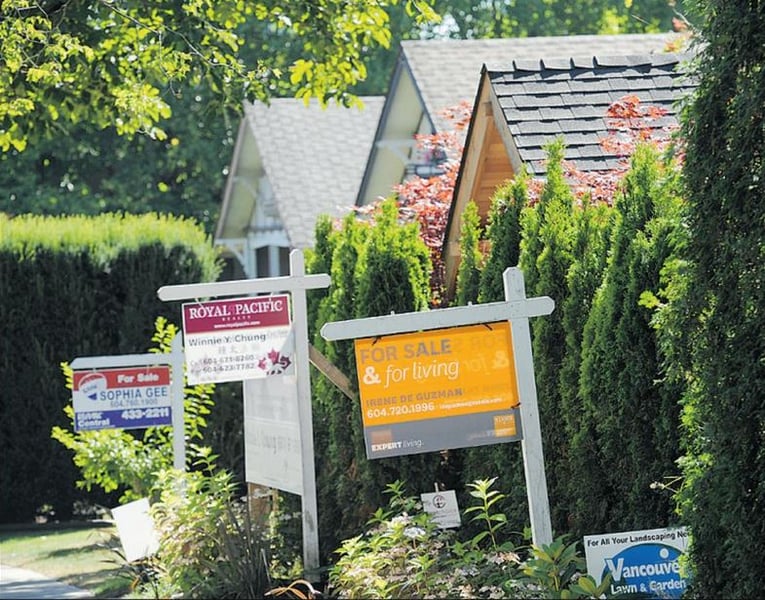 One of Canada's largest banks reacts positively to Toronto's cooling market.
"This week's Toronto Real Estate Board's data makes official what we expected: the GTA market is following in Vancouver's footsteps," TD Economists Michael Dolega and Diana Petramala wrote in a recent research note. "Tighter housing policies have helped to kick-start a soft landing in the GTA housing market, while gradually rising interest rates later this year are likely to help solidify it.
"The spike in listings in Toronto will put more downward pressure on prices through our forecast horizon than we have seen in Vancouver."
The bank referred to it as a "welcome cool-off" of the hot market.
Toronto home sales fell 20.3% in May, according to the Toronto Real Estate Board.
Prices, meanwhile, fell month-over-month from $920,791 in April to $863,910 in May.
The market, which has long favoured sellers, has returned to a more balanced state and – because of that – home price growth is expected to temper "sharply," according to the bank.
"The average home price is now on track for a 12% gain this year, or somewhat lower than the 15% we were anticipating in April," the economists wrote. "Average prices in the GTA are also on track for a 4% decline next year, largely in line with the 3% decline expected in the Greater Vancouver Area (GVA) this year."
Last year's mortgage rule changes, together with the housing plan announced in April, have led to a soft landing in GTA's housing market, according to TD.
"This should be solidified by higher interest rates later this year," the economists wrote. "A soft landing should see sales return to their longer run trend, while price growth decelerates more in line with underlying household income growth.
"Overall, the adjustment in the GTA reflects lessened investor activity, and should offer a better opportunity for first time home buyers who now face more choice and fewer bidding wars."
Related stories:
Toronto brokers react to latest sales stats

Increasing number of potential sellers to stay put