The prominent SVP sees plenty of opportunity for brokers in the coming months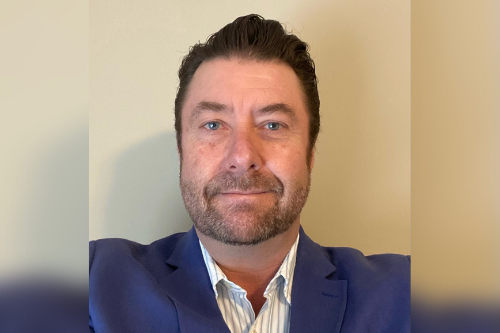 The growth of the alternative lending space in the mortgage industry is likely to continue in the coming months as a possible pandemic recovery begins to take shape, according to a prominent industry executive.
Bryan DeVries (pictured), senior vice president for alternative lending at NPX (a product of MERIX Financial), told Canadian Mortgage Professional that a range of factors could contribute to a positive alt-lending environment as hopes grow on a return to normality in the near future.
"As the economy normalizes post-pandemic, inflation, immigration, and workers who are perhaps looking for new careers yet still want to buy or refinance homes, would all create new opportunities in the alternative space," he said.
House prices, DeVries noted, would continue to represent a "major factor" in the alt-lending sector's vitality, with many hopeful homeowners priced out of prime options by prohibitive conditions and steep funding requirements.
Read next: Alt lending becomes critical space in light of impending stress test hike
"People can afford new homes, yet perhaps not at the 44% TDS (Total Debt Service) needed by prime lenders," he said. "In the alternative space, disposable income is an important factor in the decision to provide financing, [and] the higher the household income, the more after-expense income is left to maintain a healthy lifestyle.
"This isn't easily accepted in the prime space but is well adopted in the alternative 'A' space."
While many self-employed borrowers are able to afford debt but can find it difficult to prove that through documentation, DeVries said that a notable trend in alternative lending since the beginning of the year has been an increasing number of Alt-A lenders offering solutions – so-called "non-conforming loans" – for those types of clients.
Another significant development in alternative lending, he said, had been the rise of programs for new immigrants, designed to find solutions for borrowers "with sound technical or professional knowledge to find good employment in Canada… but not the tenure or immigration paperwork for traditional prime lenders."
While the pandemic undoubtedly had a sizeable and profound impact on the alternative lending space – as it did on most others – the sector's sharp increase in popularity among Canadians dates to well before the frenzy that's characterized the housing market since the onset of COVID-19.
In fact, DeVries noted that such had been the sector's evolution in recent years – with alternative products moving from something of a fringe option to a much more widely-sought solution – that it's established itself near the forefront of the Canadian mortgage industry.
Read next: Ten Canadian alternative lenders to watch out for in 2021
"The alternative mortgage space has grown significantly in the past five years, and Alt-A lending is pretty much a mainstream part of our industry now," he said. "In the past there may have been a connotation that Alt-A meant lots of work for mortgage brokers, and still the approvals might not be to the customer's satisfaction – but that mindset should pretty much be gone now."
Those changing circumstances for the alt-lending sector, in addition to the factors that could coalesce in its favour following the pandemic, mean there's plenty of opportunity arising in the sphere for mortgage brokers.
DeVries said that some of the most important things for brokers to keep in mind during their communication with clients about the sector were the differences between prime and Alt-A products.
"There are rate differences and Alt-A lenders traditionally charge an application fee, so there are costs that might not be associated with prime lenders," he said. "It's also important to be clear about what documents a client can provide to the Alt-A lender – for instance, to confirm income and downpayment – to ensure that the Alt-A lender can assess the application and provide the best solution."
DeVries also highlighted the problems that could arise for borrowers from introducing amendments or conditions too late in the process.
"Try not to leave the conditions required to close the mortgage [until] too late in the process," he said. "Late changes create questions for Alt-A lenders which could result in the rate or fee being changed or, worst case, the deal getting cancelled.
"That's not what the broker, borrower or lender want. Having time to discuss solutions is appreciated."