And Community Trust can help your clients capitalize on new build purchases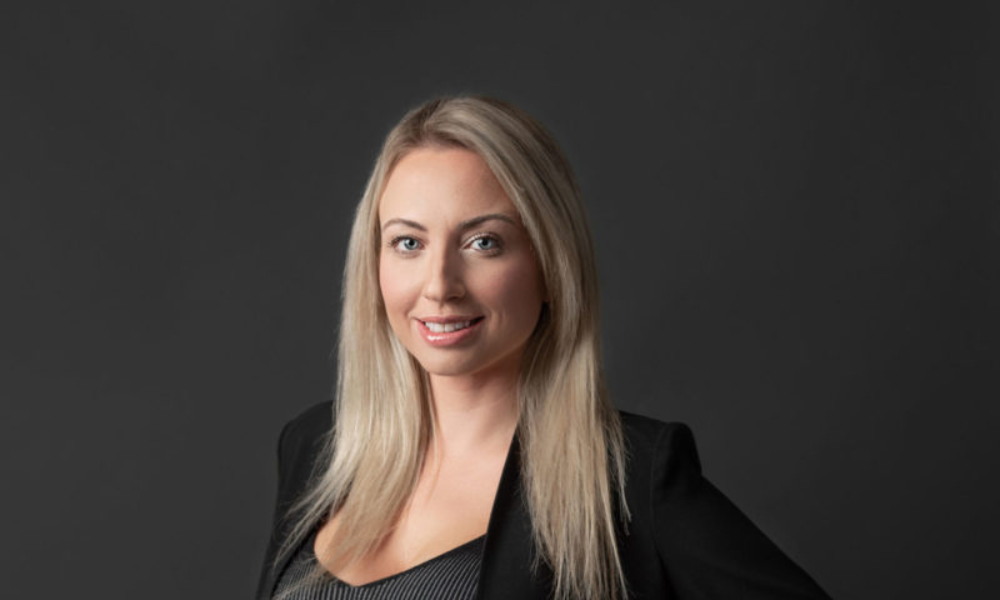 This article was produced in partnership with Community Trust.
Mallory Hendry, of Canadian Mortgage Professional, sat down with Francis Massie, BDM with Community Trust, to discuss the many benefits of the lender's New Construction program.
If you ask Francis Massie (pictured), business development manager at Community Trust, whether Canadians are still buying new construction houses, she'll tell you the signs are everywhere – literally.
"When I'm on the road visiting brokers all I see are new developments being built and signs saying it's sold out, which shows Canadians still want to purchase homes and invest in new builds," Massie said. "The demand is high: we're seeing a lot of new subdivisions especially outside the GTA because more Canadians are working remotely. They're willing to expand into up-and-coming neighbourhoods and are often looking to new construction for fully renovated properties or customized features they may not get otherwise."
Recognizing this demand, Community Trust enhanced its New Construction program in early 2021. During the pandemic it was a great product for Community Trust with a huge uptake of applications from the beginning, even in the face of new build delays due to the cost of materials and production issues that lead to some construction periods being extended.
It's an attractive option because, provided that the original purchase and sale agreement from the builder is dated over 12 months of the closing date, Community Trust considers the current market value for owner occupied properties, up to 80% LTV as long as the mortgage doesn't exceed the original purchase price. In some cases, clients can get 100% of the original purchase price and receive their deposit back as a credit on closing, providing them with cash on hand to pay off debts, cover closing costs, or even use the money to pay for some of those new home expenses. It's an attractive proposition Massie noted, adding the program "essentially allows buyers to capitalize on the equity they've built in their home over the period of time between the purchase date from the builder and the date of possession."
"The program became a huge success for our broker partners with their realtor referral sources and their builders," she said. "There were still people eager to capitalize on the current market, who then built equity over the duration of those construction delays."
Massie encourages brokers to go through their client lists and identify which clients could benefit from the New Construction program. For example, it's a great opportunity for clients new to Canada or first-time home buyers who may have more time to wait for the home to be built. She advises brokers to confirm when the client purchased the property from the builder and get an appraisal upfront before submitting the deal in order to build a transition strategy plan with the client. If they have even 5% to put down, "talk about that – depending on the location and builder, they could make that equity and get the deposit back. It just depends on the client's financial situation."
Though some markets have seen values fluctuate over the last few months, there's still a year-over-year increase in many areas, and with immigration back in full swing there's definitely a need to provide more housing for Canadians – and Community Trust's New Construction program is well-suited to help clients make the most of current trends.
"This is not just a niche program – it's a unique option that assists our homebuyers and our broker partners," Massie said. "Where other lenders typically only lend off the original purchase price so the clients will still need to come up with at least 20% down – with this program clients may actually get the deposit back. If you explain that possibility to a client, they want to hear more."
A privately held Canadian company in operation since 1975, Community Trust prides itself on a creative and optimistic approach to finding you the best options, executed by experienced and capxable experts in the financial services field.