Canadian home prices might prove more than what U.S. buyers could handle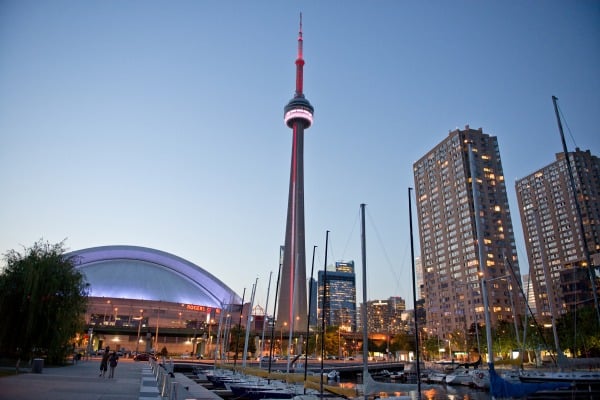 While many Americans have indicated an interest to move northward in the wake of Trump's surprise victory in the U.S. presidential elections, the prohibitive cost of Canadian real estate might be sufficient cause for them to rethink their plans of seeking refuge.
In a November 11 column for
Better Dwelling
, Toronto editor Kaitlin Last wrote that a stark disparity currently exists between the average costs of homes in the U.S. and in Canada, which will prove to be a nasty surprise for any would-be migrants.
"One of the most shocking things Americans find is that Canadian real estate is really pricey. Especially when contrasted with US real estate. The average benchmark home in the Canada is CA$474,000 (US$352,076), while the average home in the US is CA$315,303 (US$234,200). That's 50% more expensive, for your average home across the country," Last explained.
Any U.S. citizen from a city other than NYC will have significant trouble coping with the expenses in owning a Canadian home, Last said.
"A home in Toronto will set you back CA$762,975 (US$566,719). In Chicago (a city of comparable size), the average home costs CA$288,646 (US$214,400). That's a 164%, more than double the cost."
Most crucially, regulatory changes in the federal and provincial levels that have taken effect this year have erected a far more challenging barrier than Trump's proposed southern border wall.
"If you're looking to buy a home in BC, you'll be hit with 15% foreign buyer tax. The average benchmark home in Vancouver is CA$919,300 (US$682,834), so expect to pay a CA$137,895 (US$102,425) foreign buyer tax. Yes, just buying a home in Vancouver comes with a tax that's more than half the price of a home in Chicago," Last stated. "If any other province implements a foreign buyer tax, it will probably in a similar range."
Related Stories:
Trump victory likely to add more pressure to Canadian consumers - planner
In the Age of Trump, what's next for the Canadian economy?