Or is there an opportunity for lenders to think outside of the box?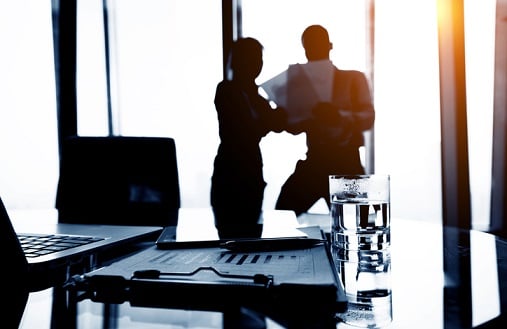 The Office of the Superintendent of Financial Institutions has been repeatedly excoriated by mortgage industry veterans for its intervention, but not everybody believes the lending regulations will spell doom and gloom.
On the one hand, alternative lenders and mortgage investment corporations will see business surge, but on the other hand, it will likely be to the detriment of monolines and consumers – the latter of whom will have to qualify for uninsured mortgages at higher rates.
Yet according to Susan Thomas, vice president of operations at
Dominion Lending Centres
Neighbourhood, most MICs are highly regulated and, ergo, practice judicious underwriting.
"If you have prudent underwriting practices, you should be all right," she said. "The other thing to consider is these are fixed income securities – there's an asset tied to it – so your risk is less. Our investors are all accredited investors, so they understand the risk. We make sure they meet stringent criteria."
Thomas believes it wise to step back and take a deep breath since the new landscape, slated to take effect January 1, isn't even clear yet. She concedes that the previous interest rate hike stabilized the market, which effectively negated the need for OSFI's intervention, but she added that any broker worth their salt is adaptive enough to survive a downturn unscathed. Still, she had one caveat.
"I do have an investment background and there are two simple things that rule the market: Greed and fear, and it depends where you are on that pendulum swing," said Thomas. "In the spring market, it was greed, but we're moving towards a fear market."
Thomas expressed consternation about a few cohorts being undercut so suddenly. "You're knocking out many first-time buyers and making it more difficult for refinancers, ultimately putting more people in a rental market, which will increase the cost of renting."
Thomas says the alternative lending channel, which often takes on new Canadians and entrepreneurs – two borrowing groups that don't meet banks' strict documentation requests – is also used to help stem bleeding for borrowers with bad credit, and eventually turn them into institutional borrowers. However, that may no longer be an option.
"If you have somebody who needs credit repair – always, what is the exit strategy for the client? What's most cost effective for the client? That question is being taken off the table," she said." Some of these people are never going to be institutional borrowers again with what's happening, and that will only increase consumers' costs."
Frances Hinojosa, managing broker and managing partner of Tribe Financial, says lending practices change every few years. She simply referred to the latest OSFI intervention as part of the industry's evolution, noting people are always resistant to change.
"It's how you find solutions and differentiate yourself," she said. "There is a lot of room in there for thought leaders – a lot of room for people who think and look outside of the box, they will find solutions."
She added that the risk factor hasn't been blown out of proportion because, "the mainstream media is doing their job and making it known. Clients don't always understand what is happening until they need to get a mortgage. You don't necessarily know what the new underwriting landscape looks like until you need a mortgage."
Hinojosa echoed Thomas when she said prudent underwriting practices are paramount to averting any catastrophe, which neither believes is likely to occur anyway.
However, Hinojosa added that the new OSFI regulations will present brokers with an opportunity to offer their clients additional essential services.
"As brokers, we have to take a step back and say no to consumers sometimes," she said. "We need to bring back brokers to a place where they're also providing financial planning services. It's going to be more relevant moving forward. Any good broker is going to sit there and look at the overall picture for their client. It's going to be more relevant to know all your lenders, and all the products and solutions out there."
Hinojosa also says the time is nigh for Canadians to address their addictions to debt.
"What will debt levels look like in the next five to 10 years? As a society, we have become addicted to debt," she said.
"Sometimes measures have to be put in place, even if we don't agree with them, to protect the few from the money."
Related stories:
Fisgard eyeing higher volumes
Banks benefiting from anti-competitive practice, says industry vet