It certainly hasn't been an issue so far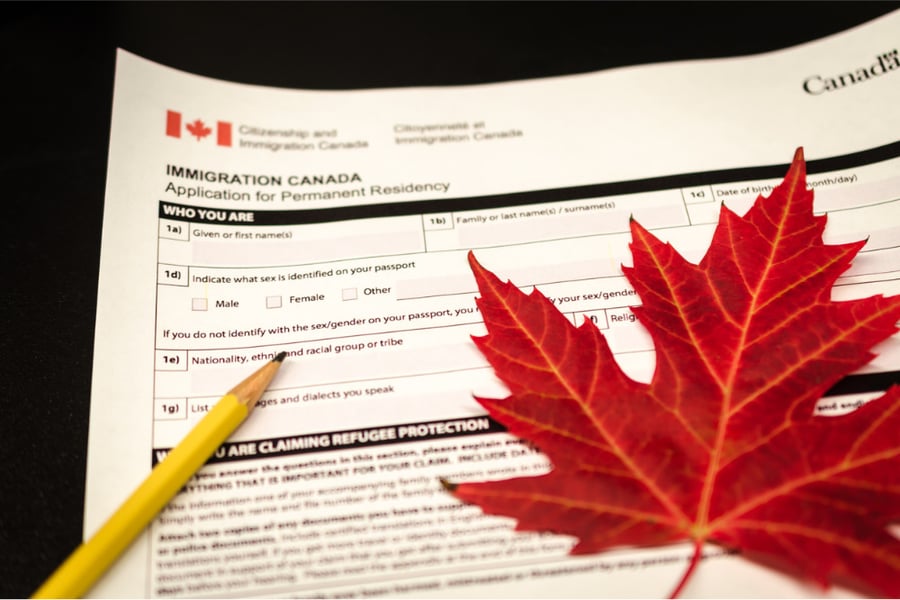 The impact of COVID-19 on the Canadian economy was immediate and brutal, triggering what has been described as the shortest and sharpest recession in history. But now that the shock and awe portion of the pandemic has passed, medium- and long-term risks are receiving greater attention.
One such risk got the warning lights flashing this week, when it was reported that immigration to Canada in the second quarter of 2020 had declined by a ghastly 64 percent versus the same period last year. From April to June, the country accepted only 34,260 permanent residents, a far cry from the 94,275 accepted in Q2 of 2019.
Despite a first quarter surge in invitations to apply for Express Entry, the program that manages skilled worker applications under federal economic programs, Canada is virtually guaranteed to come up short in hitting its immigration target of 341,000 for the year. In the first half of 2020, only 103,420 permanent residents were allowed into the country.
Immigration Minister Marco Mendicino's multi-year plan is to admit over a million immigrants to Canada between 2020 and 2022. With international travel still a source of anxiety for millions, and a potentially catastrophic second wave of COVID-19 expected in the coming weeks, the country's ability to achieve those targets is questionable.
With new Canadians supposedly responsible for fuelling housing demand in Canada, it's fair to wonder what a drop in immigration could mean to housing activity. The early evidence suggests the impact will be minimal.
The latest monthly stats package from the Canadian Real Estate Association found that July sales were 30.5 percent higher than in July of 2019. The 62,355 transactions made up the highest monthly sales figure on record. Even with new supply increasing in 60 percent of local markets, the MLS Home Price Index increased by 2.3 percent month-over-month in July. It's one of the largest increases on record, second only to March 2017.
If, after a precipitous dip in immigration, sales and prices are still rivalling the records set during Canada's last real estate gold rush, it's fair to assume local demand will continue to be strong enough to pick up the slack.
That's been the case in Prince Edward Island, where the province's proactive approach to attracting immigrants has been key to bolstering both its population and local economy. RE/MAX Charlottetown realtor Nick MacDonald has seen demand shift this year, but not decline.
"We're seeing a substantial increase in buyers relocating here from Central and Western Canada," he says. "As long as we continue to see strong demand from Canadian buyers, the market here on the Island should be able to maintain its current level of stability for the foreseeable future."
The situation is similar in Montreal, where the city's runaway economic growth has sparked a rise in international immigration to Quebec. According to Century 21 Immo-Plus' Angela Langtry, the market has yet to experience a slowdown of any kind.
"If there is a decrease in immigration, it has not impacted the Montreal real estate market at all," Langtry says, adding that the city's market is as overheated and competitive as ever.
"I feel there is enough local demand to keep the market moving," she says.
According to RateSpy founder Robert McLister, one reason housing demand has remained solid in the face of declining immigration could be that recently landed immigrants rarely buy property as soon as they settle in the country.
"New immigrants typically take at least few years to buy once they hit our shores," he says, "so most of the immigrants buying today have already been here for several quarters. For that reason, the 2020 immigration interruption may not meaningfully impact buying demand for a while."
Cumulative impact
While a decrease in sales is unlikely to result if immigration levels remain low for the next year or two, a prolonged dip could chip away at certain aspects of local housing markets.
The vast majority of new arrivals rent their properties, which could prove problematic for investors in provinces like Manitoba and Saskatchewan, where international immigration has been the sole reliable driver of population growth for much of the last decade. A decrease in the number of international students coming to Canada could also leave rental units empty in smaller college towns like Fredericton and Windsor.
If they are sustained, Canada's lower immigration numbers could exacerbate the country's already problematic supply levels. For developers, there is a distinct difference between 300,000 new residents and 150,000, particularly in markets like Vancouver and the GTA, where most new arrivals are likely to wind up. Any developers spurred to action by swelling immigration numbers may take their foot off the gas if Canada's population isn't expected to grow.
The most likely, and overall most damaging, prospect will be the lack of economic activity that results from a drop in immigration. Whether as employees, consumers, students or business owners, immigrants are vital contributors to Canada's economic health, and their presence will be missed even more acutely during a time when increased spending and investment is desperately needed to get the economy back on track.
"A strong portion of [Prince Edward Island's] workforce relies on immigration," MacDonald says. "When it's safe, we'll need to return our focus to immigration to sustain and continue growing our economy. Newcomers to PEI bring such a great depth of culture, experience and innovation to our province that we're all looking forward to being able to welcome them here once again."