The Bank of Canada's five-year benchmark interest rate for mortgages is down 15 basis points to 5.19%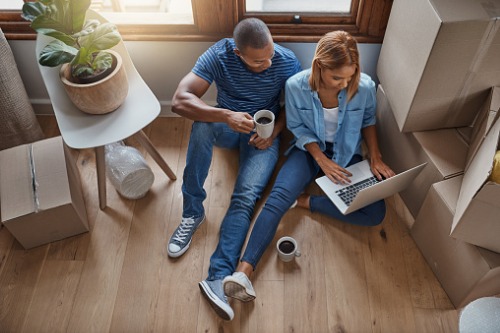 The Bank of Canada's five-year benchmark interest rate for mortgages is down 15 basis points to 5.19%—good news for the most disadvantaged subset of homebuyers.
"It gives first-time buyers more affordability, so they can qualify for a little more mortgage than they could before this change," said James Laird, president of CanWise Financial and co-founder of Ratehub.ca.
According to Ratehub's calculations, at the previous benchmark rate of 5.34%, borrowers with $100,000 annual household income and a 20% down payment on a five-year fixed mortgage at 2.70%, and on a 25-year amortization, qualified for a $589,000. Now, with the benchmark rate down 15 basis points, they can afford a $597,000 home.
"This is still a marginal change," said Laird. "A borrower earning $100,000 can qualify for an additional $8,000 mortgage, so this is not a drastic change. The stress test itself reduced affordability 20% and this is just a minor change, but it's a change that's still helpful and it's moving in the right direction."
The reason for the five-year benchmark rate cut is the bond yield, which, at a two-year nadir, impelled big banks to change their posted rates.
There has been much speculation of late that the variable interest rate could decline too. While the Bank of Canada chose to hold steady at 1.75% on July 10, some observers anticipate a rate cut before the end of the year.
"If we were only looking at domestic factors, we might think that the Bank would soon start to consider further rate hikes," Capital Economics' Stephen Brown said at the beginning of the month. "Economic growth is on track to outperform the Bank's forecasts in the second quarter and core inflation has risen in recent months. But outside of Canada, trade tensions have grown, there are signs that U.S. GDP growth is slowing, and the Fed has signalled that it will soon cut rates. We suspect that the next move will be a cut."
However, Alicia Macdonald, principal economist at the Conference Board of Canada, says that the Bank of Canada is in wait-and-see mode and that the variable rate isn't likely to move at all in the next few months.
"The relatively rosy picture they painted of the domestic economy took a lot of talk about the interest rate decreases off the table here in Canada," she said, adding that the tariff war engulfing the United States and China would need to escalate considerably for Canada's central bank to make such a move.
"Unless we see those risks affect the domestic economy, we don't think rates will decline this year."