That's the question behind a new report from Mortgage Professionals Canada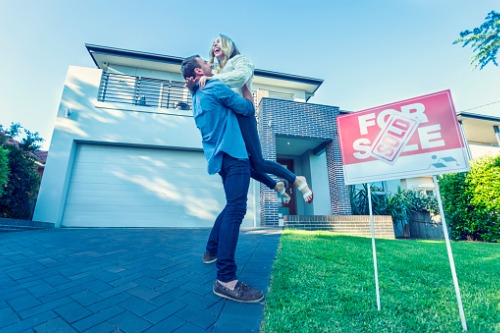 Despite the unprecedented economic and societal impact of COVID-19, Canadians remain confident in the security of home ownership, according to a new report by Mortgage Professionals Canada.
The study, which polled 1,000 Canadians between January 14 and 25, found the source of this confidence to be the lack of a clear timetable for coronavirus inoculations, which many believe will cement remote work potential and personal safety as defining priorities for homeowners, thus sustaining demand and strengthening home prices.
Will Dunning, chief economist at MPC, said that despite ever-increasing home prices and the mounting health risks of simply going outside, a significant proportion of Canadians are "deciding that buying a home is in their best interests."
"A lot of people are characterizing this market frenzy as FOMO or panic buying," Dunning wrote in the report. "I fear that there might be some truth to that, but I also think it's important to remember [that] buying a home is hard work and people do it after carefully considering their needs and options, and their capacities to meet their financial obligations."
Helping Canadians along is the prevailing environment of record-low interest rates. Dunning noted that this has considerably improved affordability "even in the face of large price rises." This led to resale market activity exceeding all prior monthly records at the tail-end of 2020.
"For the entire year, the total number of sales was 12.6% higher than in 2019, and a new annual record was set (about 552,400 sales) that was 2.3% above the prior annual record (which had been set in 2016)," Dunning said. "The pandemic is causing many of us to want to change our living arrangements (especially for people living in rentals or with their parents) and extremely low interest rates are making that feasible."
However, Dunning warned that while the desire to purchase a home in this climate has become widespread, some Canadians will be inevitably left behind.
"Very strong interest in buying is far in excess of the available supply, and the imbalance between demand and supply is now resulting in very rapid price growth in many communities across Canada," Dunning said. "Clearly, not everyone who wants to buy a home will be able to."