CEO believes more needs to be done…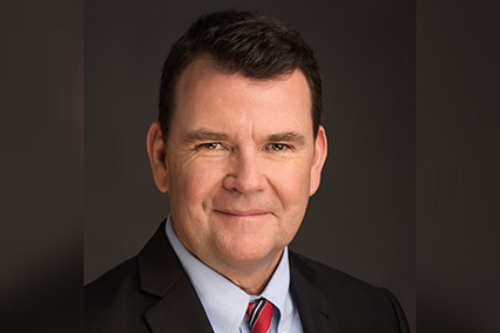 Following the recent announcement of a planned hike to the stress test rate for uninsured mortgages, some in the Canadian mortgage industry were bracing themselves for further measures to try and cool down the housing market in the federal budget, unveiled by finance minister Chrystia Freeland on April 19.
Instead, there were surprisingly few revelations on that front. Freeland did introduce a new tax on nonresident, non-Canadian owned real estate, aimed at curbing a rise in vacant or underused properties, but there were no announcements that could be deemed especially punitive to the mortgage professional community.
As expected, the budget did address some of the big issues in the housing market – most significantly, its current lack of inventory. Freeland committed an additional $2.5 billion to the government's 10-year affordable housing strategy, with plans afoot to build or repair 35,000 residential units, and reallocate $1.3 billion for schemes to convert vacant commercial property into housing.
Still, while welcoming the government's investment in affordable housing and prior measures to help aid market-based housing such as creating the first-time homebuyer incentive, Canadian Real Estate Association (CREA) CEO Michael Bourque (pictured) said that more now needed to be done to address the current lack of inventory in the market.
"The next thing we're looking for is for the federal government to play a more active role on the supply side," he told Mortgage Broker News. "They did announce some considerable infrastructure spending [in the budget], and the number one request that we have is for the federal government to create conditions around infrastructure spending for housing."
Bourque said that home construction could be spurred by the federal government attaching new requirements to its allocation of federal funds for municipal infrastructure projects: making land available, shortening the amount of time that it takes for approvals, or increasing the density of housing.
"By making it a little bit more competitive for those funds, and linking it to housing, we think the federal government has a tremendous amount of leverage that they could be using to create more housing," he said.
"They're about to increase the $15 billion per year that they're spending on infrastructure, and that's a lot of leverage to get municipalities to step up and do the things that are needed to ensure housing can be built more rapidly."
Bourque said that the government's decision not to intervene heavily to curb demand in the housing market was likely tied to the Bank of Canada's recent positive news on the economic front.
"The Bank of Canada is signalling that interest rates are going to go up, so our feeling is when that happens, vaccination has taken place and the economy starts to open up again, the market will cool down – so there was no real reason for the government to do more than they're currently doing," he said.
While Bourque believes that the Office of the Superintendent of Financial Institutions (OSFI) regulations on their own are unlikely to lead to a significant reduction in demand for housing, he said that they could combine with other factors to eventually slow down the housing market.
"We've calculated that [the OSFI proposals] reduce your buying power by about 5%," he said. "It's a prudent move, and I'm never going to argue against prudence, but in itself it will not have a tremendous impact on cooling housing markets.
"I think if you take the measure and combine it with higher interest rates and the economy opening up again, you'll see people a little more reluctant to take on debt in a rising interest rate environment," he continued. "Combined, those things will have an effect – but just that one on its own won't have much of an impact, other than to reduce some buying power."
Ultimately, Bourque restated his, and CREA's, belief that federal intervention in the housing market needed to be focused squarely on addressing the current lack of inventory. "We need to start focusing on supply, and we need to start working together across various levels of government to do that."