Word of the new product is blowing up the internet, but is it really all that exciting?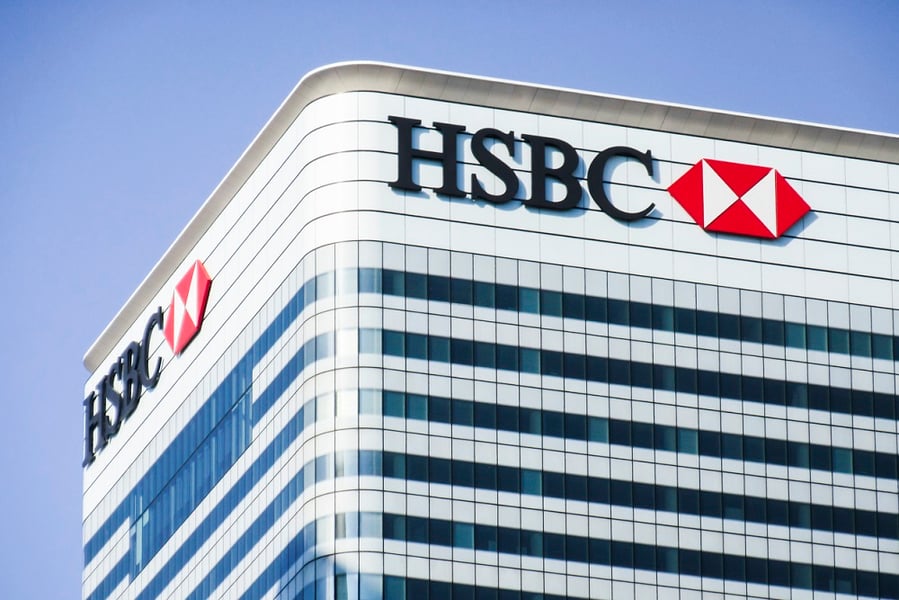 It happened, ladies and gentleman: Canada is now home to a sub-1% mortgage rate.
On Friday afternoon, HSBC began advertising a new five-year variable mortgage with an interest rate of 0.99%. It's the kind of absurdly low number that will have most Canadians – not a group known for its high rate of financial literacy – drooling down the front of their shirts, but is HSBC's new product worth the hype?
First, the details. Mortgages eligible for the 0.99% rate are high-ratio. That means a down payment of less than 20%, which will inevitably be followed by the added cost of mortgage insurance. Lendesk founder and CEO Alex Conconi, who expressed admiration for several of HSBC's conventional mortgage products, told Mortgage Broker News that the insurance premiums offered by Canada Mortgage and Housing Corporation currently range between 2.8% and 4% for high ratio mortgages.
Because the rate is variable and based on the vicissitudes of HSBC's own prime rate, borrowers enticed by the initial savings could find themselves paying more over the term of the loan, especially if Canada's economic rebound from COVID-19 is hastened by the roll-out of an effective vaccine and the Bank of Canada feels secure in raising its overnight rate, a move not expected until 2022.
Jina McInerney, director of business development for MERIX Financial, told MBN that she doesn't expect the prime rate to make any sudden moves, but she still feels many consumers may opt for fixed payment options to lock-in some peace of mind at a time of unprecedented uncertainty. Those who choose HSBC's new offering, however, will have the option of breaking their mortgage for a relatively affordable penalty, three months' interest, if the mortgage isn't a fit.
"I love being in variable if the discount is deep like this and getting out is only going to cost a three- month penalty," she said. "I am unsure if you can lock into a fixed-rate from a variable at HSBC, but that's something else that offers peace of mind to anyone not comfortable with a variable rate."
Borrowers leveraging the new product have some additional flexibility when it comes to keeping their costs down. They can make lump-sum pre-payments of up to 20% per year, pay up to twice the amount of a normal payment on any regular payment date, or increase their regular payments by as much as 20% annually with no penalty.
"The savings on a rate this low can be huge," says LowestRates.ca's Justin Thouin. "It also won't go unnoticed by competitors, which could lead to another round of lower rates from brokers and lenders."
Why now?
The timing of HSBC's product launch is intriguing, coming as it does at a point that may be both the tail-end of a historic real estate boom and the beginning of the worst stretch of COVID-19 infections Canada will ever see.
Dominion Lending Centres president Eddy Cocciollo doesn't see any particular significance in the timing.
"I think HSBC is trying to figure out how to compete with the banks that have some undercover mortgage rate offers," he told MBN by email. "As we all know some banks and branches don't advertise their lower rates. As brokers, we see them creep up and sometimes lose deals last minute to branches and online "specials". Brokers work hard to put this deal together only to get the rug pulled out from underneath them. I'm guessing HSBC has had the same feeling."
RateSpy founder Robert McLister said HSBC is attempting to end its fiscal year "with a bang" and take advantage of what are expected to be elevated December sales.
"Who knows what kind of rate and housing markets we'll see in 2021," McLister told Mortgage Broker News. "Might as well get while the getting's good."
Barry Gollom, senior vice president of products and propositions for HSBC Bank Canada's Wealth and Personal Banking Division, said the low rate is the bank's reaction to a "very competitive" market.
"We are always looking for opportunities to help our clients meet their borrowing needs," Gollom said. "This rate passes on the benefits of the lower funding costs to the client."
Those funding costs caught McLister's attention. If they weren't at record lows, he said the 0.99% rate would not have materialized.
"Bankers' acceptance yields, a rough proxy for floating-rate funding costs, are near the all-time bottom. That and the bank's strong cross-sale model enabled it to undercut the already aggressive competition and get free advertising to boot," he said, adding that the PR value of HSBC's breaking of the 1% barrier is "probably in the seven figures."
Cocciollo feels the new rate may wind up being a curiosity for Canadian consumers to talk about rather than a custom-fit mortgage solution for buyers in need, especially when the nation's mortgage stress test is taken into account.
"I think, more than anything, it's exciting to talk about with neighbours and friends that a sub-1% mortgage exists," he said. "Because this is a rate offered only to purchases with less than 20% down, I doubt many are going to buy a home just because the rate is 0.99%. Remember, you still need to qualify at a 4.79%!"
CENTUM's Clinton Wilkins says the devil, as with all things mortgage, is in the details.
"This is very similar to when HSBC offered a 1.99% fixed-rate mortgage back in June of this year," Wilkins said. "You may get a lower mortgage rate now, but there is always fine print. It's important that consumers take a holistic view of their financial situation and not get caught up in promotional rates."
The big picture
HSBC's headline-grabbing move has some in the industry wondering if the bank may be rethinking its decade-long abandonment of the broker channel. As McLister explained, and Gollom confirmed, HSBC is currently collaborating with a select group of DLC brokerages to pilot a broker channel in Ontario.
"Select DLC brokers who use the Velocity platform can submit five-year fixed and variable deals at HSBC's publicly advertised website rates," McLister said, "including the 0.99% high-ratio offer."
If HSBC is planning a nationwide return to the broker channel, Lendesk's Conconi says the bank's recent low-rate splash could be counterproductive.
"Actions such as this are not consistent with opening the broker channel," he said. "With this new offer, HSBC is undercutting the competition by more than 35 basis points on rate which, over a five-year term, adds up to 1.75%. That is about equal to the cost of paying a broker fee and operating in the broker channel, on a net-present-value basis."
Conconi describes the new product as a strategic move on the bank's part to "generate attention and buy business by passing their marketing budget on to the borrower." Those funds, he said, would be used to pay brokers in the event HSBC returns to dealing with them.
"I would be quite impressed if they were to be able to do so while still offering these rates," he said.