Population growth and low unemployment have proven conducive to solo home purchases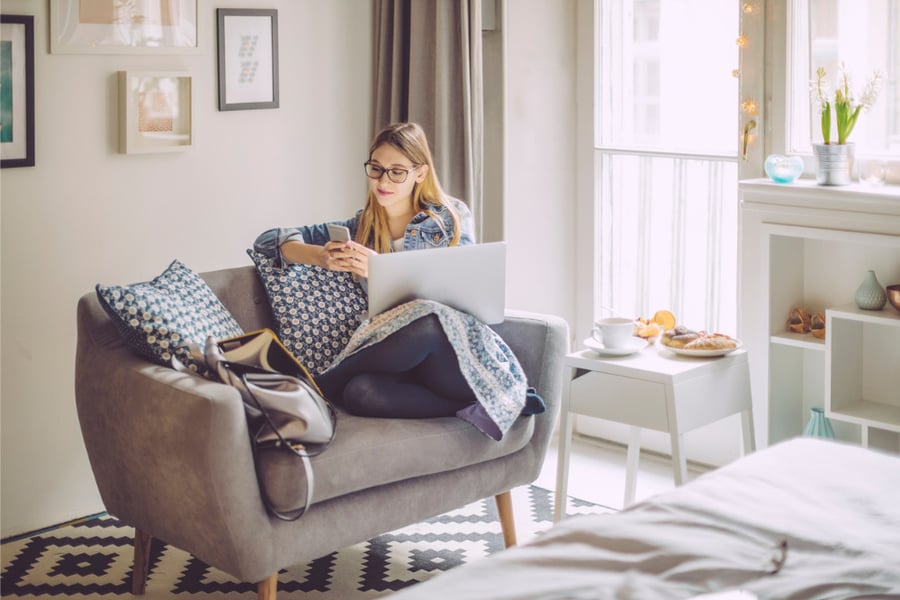 For Canadian singles who are looking to buy their new or first homes, Zolo's latest cross-market analysis might be worth a look.
Robust purchasing power along with an accommodating lending market has boosted the home-buying capabilities of unmarried Canadians, with the single demographic's ownership rate rising to almost 50% over the past 35 years, data from Statistics Canada showed.
Comparing average home prices (per CMHC) as of July 2020, Zolo found that these are the best Canadian cities for buyers planning to purchase homes on a single income. For perspective, the gap between the average down payment and the average one-household income in Toronto – a metric the study called the "affordability gap" – is around $130,000.
#5: Winnipeg, Manitoba
In July, Winnipeg's average price was around $353,450, with an affordability gap of just $32,611 for the city's singles. The city also boasts a low unemployment rate of 6.5%, along with a healthy population growth rate of 6.3%.
#4: Ottawa, Ontario
With an average home price of $543,000, the city might prove a bit steep for the market's singles, who have an estimated average income of $41,026.
"That being said, the average price of a home is still roughly 5% lower than the national average with an affordability gap of about $43,000 for singles," Zolo said.
#3: Calgary, Alberta
With the third-highest income for one-person households among the cities surveyed (at $52,765), Calgary's roughly $467,000 average home price amounts to an affordability gap of around $30,235.
Coupled with a strong population growth rate of 14.6%, these factors point to an environment particularly conducive to single-income ownership.
"Calgary's number of one-person households was the fourth highest out of the 50 cities at 123,655 and had the third-highest single population at 453,610," Zolo said. "A high single population can signify a better quality of life, whereas a high number of one-person households can speak to the ability for singles to afford a home."
#2: Saskatoon, Saskatchewan
The city boasts of "high affordability and investment growth," with an average price of $389,000 and an affordability gap of $26,000. The population growth rate is at 10.89%, while unemployment is at a manageable 6.8%.
#1: Regina, Saskatchewan
The Queen City has an average home price of just $290,000, along with an affordability gap of only $7,400. Coupled with a population growth rate of 11.4% and an unemployment rate of 6%, Regina offers the best long-term prospects for single Canadians who are looking for a new home.