Activity and sales prices were propelled by economic strength and healthy employment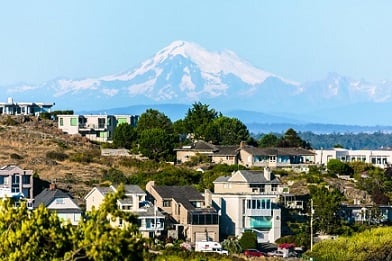 The latest edition of the Royal LePage House Price Survey reported that during the fourth quarter of 2018, the Victoria housing market benefited from a robust economy along with record-low unemployment rates.
"Buyers see purchasing in Victoria as a sound investment as well as accessing a great lifestyle," Royal LePage Coast Capital Realty associate broker Bill Ethier said.
"Retirees who choose to buy a condominium are competing against first-time buyers resulting in a lack of inventory. Retirees who are unable to find a condominium stay in their homes longer resulting in a shortage of two-storey home inventory. With a shortage of listings within these two housing types, prices in both property segments rose in 2018."
Read more: B.C. markets take the lead in national home price growth
The market's aggregate home price markedly grew by 8.4% annually in Q4 2018, reaching $695,793. Two-storey homes led the charge with a 13.2% increase (to $966,790), and condos posted almost the same performance level with 10.3% growth (to $512,024).
"We saw strong price appreciation year over year in the third quarter of 2018 due to an overall lack of supply, coupled with increased housing demand generated from our healthy local economy. However, during the last half of 2018, we saw prices moderate and level out," Ethier noted.
"The shortage of supply is being further shaped by a combination of federal and provincial regulations that have slowed the real estate market in the province. As a result, we are seeing a decrease in new residential construction."