Officials cite the need for decisive intervention from the provincial government to address the affordability problem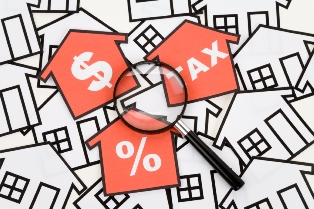 Victoria city councillors Ben Isitt and Jeremy Loveda have called on the B.C. government to implement a tax on vacant homes, as well as include the Capital Regional District in the areas covered by the 15 per cent foreign home buyers' tax.
"We're hearing substantial concern from the public about the housing affordability crisis in our region," Isitt said in a
CBC News
report.
In mid-2016, the provincial government slapped the levy on overseas buyers, which had the immediate effect of cooling down the number of foreigner-driven transactions in Vancouver. Conversely, the Capital Regional District saw a noticeable upward spike in the number of foreign nationals in the 8 weeks right after the imposition of the tax.
The councillor stated that concrete steps towards moderating home prices would be most welcome, "given how much escalation we've seen in the price of homes, both rental and homes for purchase."
"We're hearing that rental housing is going beyond the reach of many employees and their ability to pay," Isitt said. "We're also hearing that affordable home ownership is increasingly out of the reach of ordinary people."
Isitt added that while there is no hard data on the condo vacancy rate in Victoria, the number of vacant units could run in the several hundreds. Currently, city officials are keeping an eye on around two dozen empty and run-down residential units in the metropolitan area.
The winding down of B.C.'s housing sector will adversely impact the provincial economy this year, officials warned.
Earlier this month, the B.C. Ministry of Finance reported that the $14 billion in real estate transactions in Vancouver over the 7 week prior to August 1 dwindled to a mere $3.7 billion in October.
Related stories:
Little interest in B.C. boards' amalgamation among Victoria brokers
Housing slowdown may grind the B.C. economic engine to a crawl