"Missing middle" policy will most benefit young home buyers pressured by red-hot prices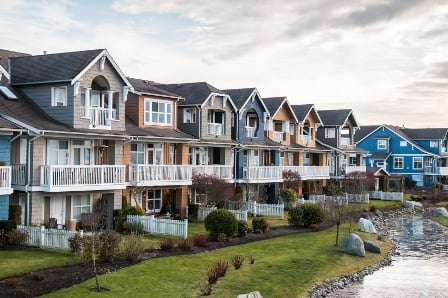 On Thursday (September 20), Vancouver councillors ended two days of public hearings by voting 7-4 on a policy that will allow duplexes in approximately 67,000 single family lots across the city.
This number includes a majority of Vancouver neighborhoods currently restricted to single-family homes.
Mayor Gregor Robertson said that while the "modest, but important change" is not a cure-all solution, the implementation of the "missing middle" housing policy will still greatly benefit young families pressured by Vancouver's elevated home prices.
"Over the past two years of consultation for the new Housing Vancouver strategy, we heard loud and clear that Vancouverites want more housing options in single family neighbourhoods," Robertson said, as quoted by The Canadian Press.
Read more: Further vertical expansion will help increase liveable space
"Further work is underway as part of the Making Room program to bring forward options for rowhouses, townhouses, and low-rise apartments- with a priority on rental housing and co-ops in low-density neighbourhoods," the mayor's office added in an official release.
UBC's Sauder School of Business associate professor Tom Davidoff welcomed the measure, but urged that more steps be taken to ensure long-term affordability, especially with the ever-present threat of speculation.
"It's a start. But when you have land that's worth tens of millions of dollars an acre, to really put a dent in affordability, you want to go to at least townhomes or small apartment buildings," Davidoff said.