City sees fewer economy- and middle-sized units, analyst says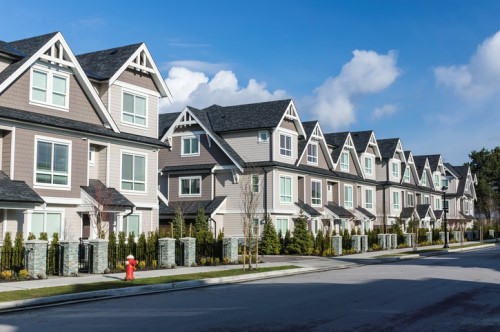 An associate professor at the University of British Columbia says Vancouver has a "missing middle" problem in its housing stock.
After analysing Statistics Canada data, Sociologist Nathan Lauster found that Vancouver had historically fewer "family-sized" homes – those with two to four bedrooms – compared to other cities across Canada.
"Only about two thirds of housing stock [in Vancouver] was 'Family Size' in 1991, and as a proportion of housing stock it's been dropping fast," said the Lauster. The issue gets more complicated as
"economy size" housing stock – homes with no more than one bedroom – are not filling the gap. They have also been on the decline since the early 90s.
It has actually been "super-sized" housing that's been growing, i.e. homes with 5 or more bedrooms. "Effectively, it's because houses are the only thing builders are allowed to construct on so much of our residential landscape. So big houses are mostly (over 80%) what takes up our residential land base," said Lauster.
Lauster added that there are also a fair number of detached homes in "family size" housing. But this category is overall more diverse with lots of row houses and apartments in both low-rise and high-rise buildings, the latter of which dominate the two-bedroom category.
This shows there are a myriad of structures that can support "family size" housing, he said. But the cheaper kinds tend to be forbidden across the majority of our residential landscape, said Lauster.
"So relative to other metropolitan areas, we're replacing "Family Size" with "Super Size." Why? Because despite the progress Vancouver has made, we're (still) reserving a whole lot of land for millionaires. So it's no surprise that their super-sized mansions are proliferating," he added.
Related stories:
B.C. authorities investigating Vancouver casino amid laundering allegations
Canadian luxury markets to experience varied performances this fall