Developers of Marine Gateway and Residences at West in hot water over contract assignments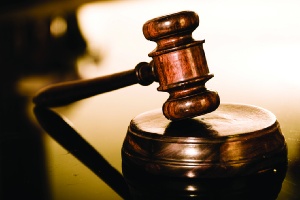 In applications filed in the Federal Court of Canada last month, the government is seeking to compel the developers behind the Vancouver projects Marine Gateway and Residences at West to turn over information on buyers who flipped their contracts prior to the completion of construction.
The two applications named PCI Gateway Residential LP, PCI Gateway Residential GP Ltd., Executive-Argo False Creek (No. 1) LP, Executive-Argo False Creek (GP No. 1) Ltd. and 0742012 B.C. Ltd. as the developers responsible for the projects.
"Some persons who entered into agreements with the respondents for the purchase of condominium units ... before or while the units were still being constructed (the 'Assignor'), assigned that purchase agreement to another person," the applications stated, as quoted by
Business in Vancouver
.
"The Minister seeks to verify compliance by those Assignor(s) with any duty or obligation under the [Income Tax Act] and the [Excise Tax Act] but is unable to obtain the identities of the unnamed Assignor(s) from [a] publicly available source."
The developers have not yet filed their responses to the court applications.
Canada Revenue Agency (CRA) spokesman David Morgan said that the decision was brought about by the glaring red flag of contract assignment.
"In general, people who buy and resell homes in a short period for a profit may be engaged in property flipping. The CRA acquires and analyzes third-party data and uses this information to identify whether all income from property flipping is being reported correctly. The profits from flipping real estate are generally considered to be fully taxable as business income. The facts of each case determine whether such profits should be reported as business income or as a capital gain," Morgan stated in an email.
Pre-sales in Marine Gateway began in March 2012 and closed approximately 4 years later, while pre-sales for the first phase of development in Residences at West began in June 2012 and completed at 2014.
Related stories:
Investigation reveals proliferation of private condo sales in Vancouver